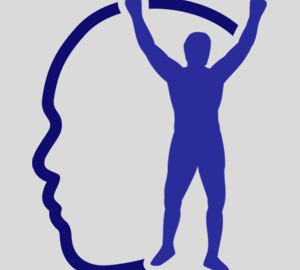 *WHAT THEY'RE SAYING*
"I enjoyed hearing Ed Tseng speak about peak performance at the
University of Florida Coaching Clinic. His message was well-received by
top college and NBA coaches. I picked up many great thoughts."
-ERIK SPOELSTRA, Head Coach, Miami Heat, 2012 & 2013 NBA Champions
"Ed Tseng has been one of our most popular lecturers and teachers. His message is a powerful one that can help anyone step up their game and improve their performance."
-TOM ATKINS, Wellness Club Leader, Whole Foods Market Princeton
"I had been battling depression for about six years, searching everywhere for a solution. I tried taking medication and doing therapy sessions twice a week, with minimal results. After speaking with Ed for just one hour, I gained a powerful understanding that changed my life forever. His message helped me understand that happiness was already inside of me. It seemed like I had just woken up, and I have felt like that ever since."
-MIKE L.
"Ed Tseng is a master of the mental game…and a great resource for me and my team."
-LAWRENCE FRANK, Former Head Coach, Detroit Pistons
"Ed spoke at our clinic this past summer. He gave a really good presentation and made a thought provoking impression with his enthusiasm and creativity."
-BILLY DONOVAN
Head Coach, Men's Basketball
University of Florida
2006 & 2007 National Champions
2010 Recipient of John Wooden "Legend of Coaching Award"
"Ed Tseng is one of the most dynamic speakers I have ever seen. He motivated and inspired my team to take action and focus more when the pressure's the greatest."
-SERGEANT LONGO, Lawrence Township Police Department
"I always enjoy my mental toughness talks with Ed. If you want to reach your full potential, listen to what he has to say…and read his book!"
-BRANDON LAIRD, Former New York Yankee
2010 Eastern League MVP, Rookie of the Year and All Star
"Ed Tseng has tools that will help you not only in your sport, but also in life. He will help you slow the game down when it is going too fast. His book, "Game. Set. Life." will assist you in many ways to get to the next level."
-CORY ARBISO, minor league pitching coach, New York Yankees
"Ed Tseng will motivate and inspire you to win more at sports, sales, or school. He's one of the country's top experts in peak performance. Don't miss him!"
-ROB GILBERT, Ph.D.
Professor of Sports Psychology
Montclair State University
"Ed Tseng personifies the successful coach of today. He is wise, inspiring and attuned. Most of all…he walks his talk and invites you to take bold, new steps on the journey to your highest potential."
-PETER COHEN, Ph.D.
"It is a pleasure to participate in Ed Tseng's motivational seminars. It is so amazing how I learn something new about myself every time I attend one of Ed's very captivating presentations. For these reasons, I have hired Ed to talk at some of USTA Eastern's Player Development Camps. Ed knows how to relate to his audiences very well. His presentations are filled with magic, which holds the attention spans of our young juniors. Just like me, the parents and players leave his seminars with new insight and amazement."
-JULIE BLISS
Director of Competition & Player Development, USTA Eastern
"Thank you, Ed for your great goal-setting seminar with our team at Leverage! It was very motivational to everyone!"
-BEN STURNER, CEO
Leverage Sports and Entertainment Agency
"I really enjoyed meeting you and listening to your talk. It was clearly in a class of it's own relative the other breakouts at this convention.  And you can quote me on that!"
-RANDY JENKS, Director of Tennis, Eagle Harbor
"With Game. Set. Life. Ed Tseng has hit one out of the park. In this essential guidebook to living, he dispenses information and inspiration to help ensure that one will use their time and talents on this Earth wisely. Tseng draws on the new science of positive psychology for evidence-based prescriptions for more effective performance. This energizing book will enable you to optimize your performance in all walks of life so that win, lose, or draw, you will have given it your all."
-ROBERT EMMONS, author of Thanks! How the New Science of Gratitude Can Make You Happier, and Editor, The Journal of Positive Psychology.
" 'Game. Set. Life.' is a very motivational and inspirational book. My friends and I recently attended one of Ed's seminars and we were very impressed with his ability to capture his audience!
He will teach you strategies used by the world's greatest athletes, and if you want to get to the next level, and gain an edge over the competition, sign up today for his one-of-a-kind training."
-DENISE CAPRIATI, mother of former World #1, Jennifer Capriati
"Ed Tseng's 'Game. Set. Life.' is one of the most intelligent books on tennis and life. It is so empowering as it not only teaches you how the human/athlete mind works, but also shows you how to make the change…on and off the court."
-CARLING BASSETT-SEGUSO, Former World #8 tennis player, WTA tour
"The techniques I learned from Ed Tseng helped not only my athletes reach peak performance, but they also helped me become a better coach."
-ANTHONY CARTER, Manager, Parisi Speed School
" 'Game. Set. Life.' can help you accomplish whatever you want in life. It will give you confidence, teach you how to focus, concentrate, and reach peak performance. I wish I had read this book when I was playing."
-BOB RYLAND, the first black professional tennis player and Arthur Ashe's hero
"I was mesmerized with Ed's presentation. His messages are simple, yet potent. Ed has the ability to blend laugh out loud humor with powerful life lessons for the audience."
-AJAY PANT
USPTR Master Professional
USPTA P 1
"Ed is an engaging speaker – he uses stories, anecdotes, and even magic to keep the audience entertained and interested. His mental and physical strategies help athletes stay focused and strive for constant improvement…all while having fun."
-SARAH HIBBERT, Head Tennis Coach, Princeton High School
"Buy this book…it will teach you how to go from ordinary to extraordinary in sports and life."
-VAL BARNABY
Former Rutgers, NFL and Arena Football Player
"Ed Tseng's books distills proven psychological principles into practical strategies that readers can apply to enhance performance and increase satisfaction on and off the court."
-CATHY F. TELZROW, Ph.D., Professor Emeritus, Kent State University, 2008 NASP Lifetime Achievement Award Recipient
"Ed Tseng will get you excited and interested in motivating yourself and others in a matter of minutes. He will inspire you to reach your potential and help you achieve the absolute best you can."
-MATT DAVIS, President USPTA Illinois Division and Head Tennis Professional, River Trails Tennis Center
"Ed Tseng helped me develop a winning mindset in tennis, school and life."
-JEN AQUARO, #1 Singles, Robbinsville High School Girls Tennis Team
"The lessons I learned from Ed helped me win a gold medal in the Special Olympics Summer Games…and they can help you win a gold medal in life!"
-BRAD ABOUCHEDID, Special Olympics athlete
"I am currently a 16 and under junior tennis player in New Jersey. My ranking is #6 in the USTA/Middle States section and #170 in the country. Throughout my life and tennis career I have never been able to beat anyone ranked higher than me until today…last night Ed told me a quote-'It's better to go all out and lose, than to hold back and win.' I played like that today and for the first time ever I beat two players in the top 100 in the country…THANK YOU, ED!"
-MAX RUBIN, Cherry Hill, NJ