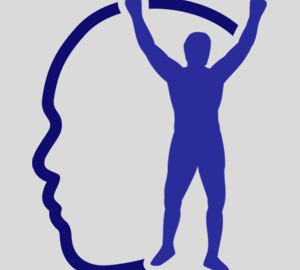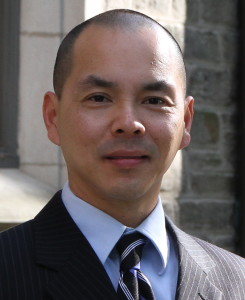 Ed Tseng
Princeton, NJ, USA

609.558.1077
Do you have trouble with…PERFORMING UNDER PRESSURE, FOCUS, CONFIDENCE, MOTIVATION, or OVERCOMING SLUMPS? There's a solution…
Ed Tseng is an internationally-recognized trainer and consultant on peak performance, an award-winning coach, best-selling author and keynote speaker. He has spent his life researching solutions to these challenges. He has discovered the secret to the human experience that has nothing to do with strategies, routines and rituals, and everything to do with the universal power inside each and every one of us. Tseng works in-person and by telephone and Skype with individuals, organizations, and teams in the area of Peak Performance…from athletes and coaches to salespeople and business teams.
Ed Tseng is the author of the book, "Game. Set. Life." which has been on Amazon's Top 10 in Sports Psychology and featured annually at the US Open Tennis Championships. Tseng is also co-author of "Success Simplified" with Stephen Covey (7 Habits of Highly Effective People).
Ed Tseng is a speaker for Athletes for Hope, an organization founded by an elite group of highly philanthropic professional athletes (including Andre Agassi, Muhammad Ali, Lance Armstrong, Mia Hamm and Cal Ripken Jr.) who are as dedicated to achieving excellence through their charitable work as they are to their sport.
Tseng has shared his message with organizations such as TEDxPrincetonLibrary, Lawrence Township Police Department, Gulf Coast CEO Forum, Billy Donovan's Coaching Clinic at the University of Florida, USTA Tennis Teachers Conference, Arthur Ashe Youth Tennis and Education, Princeton Regional Chamber of Commerce, Special Olympics, Boys and Girls Club of Trenton, Mercer County Juvenile Detention Center, Disney, Rider University, Princeton University, Leverage Sports and Entertainment Agency, Weichert Realtors and MOPS (Mothers Of Pre-Schoolers). As an internationally-known tennis teaching pro, Ed was named Pro of the Year USTA 2005. He is also a volunteer coach for the Special Olympics. Recently, Ed created the Captain's Council Leadership Program for Princeton Day School.
Ed Tseng teaches a unique approach first discovered by Sydney Banks, which includes the principles of Mind, Consciousness, and Thought. Tseng has been mentored by noted psychologists, George Pransky and Rob Gilbert.
An avid New York Yankees fan, Ed currently lives in the Princeton, NJ area. He enjoys reading, fine dining (mostly plant-strong), CrossFit, yoga, helping others, and staying in the present moment. Ed speaks Mandarin and Shanghainese.
"Ed Tseng has been one of our most popular lecturers and teachers. His message is a powerful one that can help anyone step up their game and improve their performance."
-TOM ATKINS, Wellness Club Leader, Whole Foods Market Princeton
"Ed Tseng is a master of the mental game…and a great resource for me and my team."
-LAWRENCE FRANK, Former Head Coach, Detroit Pistons
"As co-founder of an out-of-state medical device company, I was experiencing much stress in my business, family life, and health. Ed helped me gain valuable insights in this extrememly 'noisy' situation by helping me understand the power of a clear mind. Ultimately, once my mind cleared, I found laser-sharp focus which subsequently augmented my performance and decision-making capabilities."
-JOHN S.
"Ed Tseng personifies the successful coach of today. He is wise, inspiring and attuned. Most of all…he walks his talk and invites you to take bold, new steps on the journey to your highest potential."
-PETER COHEN, Ph.D.
"We couldn't have done it without you!"
-CLAY BLACKISTON, Princeton University Men's Squash Team, 2012 National Champions
"Academic skills will not help you if your mind is not right. Ed Tseng will show you how to operate from a clear mind and overcome stress, improve focus, and become more motivated. As a result, your performance will soar!"
-ALEXA G.
"Ed Tseng is a remarkable person who has shared his insights with our coaches and student-athletes for the last two years. He has an engaging personality that meet today's athletes on their level. His forward-thinking approach is unique and exciting and we have greatly benefitted from his involvement at our school."
-TIM WILLIAMS, Director of Athletics, Princeton Day School