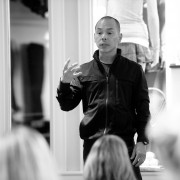 WORK with ED
Slumps…we all hate 'em.
Are you sick and tired of watching your children, your students, or yourself perform below their potential?
Most people would agree that the game is 90% mental, but unfortunately, most athletes spend nearly 0% of the time improving their mental games.
Scary isn't it?
Many of you have tried traditional sport psychology or mental training techniques and strategies with limited results. Even the so-called "experts" teach these techniques. What I do is very different.
I teach people how their minds work and as a by-product, they win more (in sports and life).
So many athletes train so hard, but then fall short (over and over again) in competition. Sounds like a waste of time to me.
I have helped thousands of athletes from beginners to world champions win more by performing at the highest level.
Want to start reaping the benefits of a world-class mental game?
Below are the top two ways…
ONE-ON-ONE SESSIONS WITH ED
-Can be done in-person, or via phone/Skype/Google Hangouts
-Includes: assessment prior to training, a copy of Ed's audio program, "The Missing Link in the Mental Game" and unlimited email/phone access to Ed for the duration of the training
Program options:
12-month program (most popular)
-2 sessions per week (~45 min) for the first two weeks, then 1 brief (~20 min) session per week for the remainder of the program.
Months 1-3: Foundation
Months 4-6: Maintenance
Months 7-9: Tune-up and advanced training
Months 10-12: Maintenance
WORKSHOPS
Ed has spoken shared his message at places such as: TEDxPrincetonLibrary, TEDxCarnegieLake, Whole Foods Markets, Princeton University, Special Olympics, Boys and Girls Club of Trenton, USPTA, USTA, Weichert Realtors, Gulf Coast CEO Forum, Disney, Forbes, Golf Digest, and numerous schools and sports teams. To bring Ed in to speak to your organization, email: .
"Ed Tseng will teach you the secrets of the world's greatest athletes. I love his tips for peak performance…"
-Denise Capriati, mother of former World #1 and International Tennis Hall of Fame Inductee, Jennifer Capriati
"Ed Tseng is one of the top experts in the mental game. He will help you do your best when it means the most. When he speaks…make sure you listen!"                                
-Cory Bradburn, Golf Digest Magazine