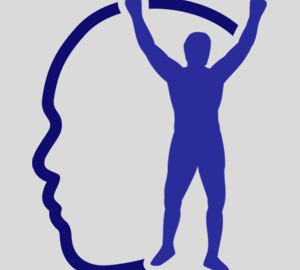 "Gratitude gives athletes calm energy."
-BOB EMMONS, Ph.D., author of "Thanks! How the New Science of Gratitude Can Make You Happier"
This weekend is the First World Congress on Positive Psychology in Philadelphia. Most of the big players are in town – Martin Seligman, Mihaly Csikszentmihalyi, Ed Diener, Barbara Fredrickson, Bob Emmons and many more.
One of my top character strengths is gratitude and Bob Emmons is the authority on gratitude in positive psychology from UC Davis. I caught up with Bob over lunch yesterday in Philadelphia.
Mr. Emmons and I had some great conversations about his work, my work, the Yankees, and positive psychology in sports.
Emmons shared a comment that the Dalai Lama once made, when asked if there was a such thing as "bad" happiness.
"There is something called 'stupid happiness' – that's when a bear is chasing you and you are happy."
I guess you can say that it is also when you are not getting any better at tennis and you are happy. Or you are not doing what you love and are happy.

The point is, no matter what your past or current situation, or your material wants, you can be happy now. It's a choice. But you have to be happy about the right things. Appreciate all of the big and little things in your life. Be fully present in everything you do.

One of the things that has changed my life is my daily incorporation of gratitude. I no longer need or want material things to make me happy. All of my happiness is already inside me. And all around me. I'm enjoying every day instead of looking to my next vacation or the weekend. Am I happy when things go wrong? Of course not, but I accept them, learn, and move on.

I asked Dr. Emmons to give me one tip that athletes can use to improve their performance, using gratitude.

He said that sometimes it's good to focus on the bad, or past poor performances. Losses don't last very long, so don't worry about if you do lose. Say you lose a match. You've lived through other losses, and you'll live through this one, too. You should think that there's nothing you can't handle. If you lose a point, it's okay, just focus on the next one. Be grateful for just being able to compete, win or lose. When you are in this state, you play with a relaxed focus. When you play with a relaxed focus, you win more.

For more tips on how to incorporate gratitude in your life, checkout Dr. Emmons' great book, "Thanks!"- you'll be grateful you did… http://www.amazon.com/Thanks-Science-Gratitude-Make-Happier/dp/0618620192


Thanks for reading.
https://www.edtseng.com/wp-content/uploads/2013/06/default2.jpg
300
300
admin
https://www.edtseng.com/wp-content/uploads/2013/06/TsengLogo211-2.png
admin
2009-06-20 20:29:00
2009-06-20 20:29:00
MESSAGE #693 A GRATEFUL LUNCH...