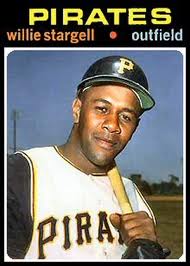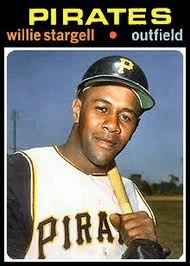 Willie Stargell was a left fielder and first baseman for the Pittsburgh Pirates from 1962-1982. He is also in the National Baseball Hall of Fame.
Somebody once asked Stargell what the secret of his success was. Stargell said that all he did was follow the umpire's advice after the National Anthem.
After the National Anthem, the umpire yells, "Play ball!"
Stargell said, "I don't work ball. I play ball. I never go to the ball park to work; I always go to play."
Now don't get me wrong, you have to work hard, and you have to take it seriously, but you can't be all work and no play. And you can't be all play and no work.
When you have fun, you loosen up and play your best.
When you put too much pressure on yourself, you set yourself up for failure.
Do people sing to get to the end of the song? Of course not, they sing because they enjoy singing.
Don't play the game to get to the end of the game. Enjoy the process.
https://www.edtseng.com/wp-content/uploads/2011/03/willie-stargell.jpg
266
190
admin
https://www.edtseng.com/wp-content/uploads/2013/06/TsengLogo211-2.png
admin
2011-03-20 20:25:30
2011-03-20 20:25:30
MESSAGE #1334 BE LIKE A HALL OF FAMER