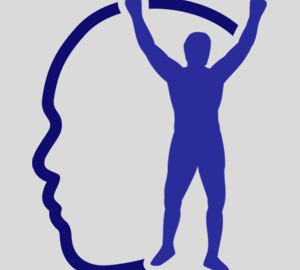 Today's message is especially dedicated to Amy Morse.

Do you know what mental cross-training is?

Yesterday I had an audition for the new Pixar movie, Avatar: The Last Airbender. My friend and agent, Eileen DeNoble signed me up for the part. My schedule allowed it, and I thought it might be interesting to pursue, so off I went to Philadelphia.

As I was sitting there among all the professional actors and actresses, many of whom knew each other, I felt in another world. What was I doing here? How does this all work? I didn't have my headshot and resume in hand. And even though it is an animated film, I was still nervous. Very nervous.

I went in, read my two lines and I was done. The casting director said, "Good." What exactly does that mean? I guess we will see.

Whether I get the part or not does not matter. At the very least, it was mental cross-training. Many athletes play different sports or workout at the gym as cross-training because it helps hone their skills in their sport and forces them to use different muscles.

You have never heard of mental cross-training? That's because most people don't do it. If you tend to be nervous before a tennis match, go give a talk in front of your class or co-workers. If you can overcome nervousness in one situation, you can overcome nervousness in the other. That's mental cross-training. It may not be comfortable, but do you want to be comfortable, or do you want to be great?

To improve physically, you have to stretch your muscles and put them under stress.

To improve mentally, you have to stretch your mental muscles and put them under stress.


Thanks for reading.
https://www.edtseng.com/wp-content/uploads/2013/06/default2.jpg
300
300
admin
https://www.edtseng.com/wp-content/uploads/2013/06/TsengLogo211-2.png
admin
2009-01-24 16:40:00
2009-01-24 16:40:00
MESSAGE #544 A MOVIE STAR?!#