Posts
https://www.edtseng.com/wp-content/uploads/2013/06/0311.jpg
360
480
admin
https://www.edtseng.com/wp-content/uploads/2013/06/TsengLogo211-2.png
admin
2010-11-24 14:57:58
2010-11-24 14:57:58
MESSAGE #1219 HAPPY THANKSGIVING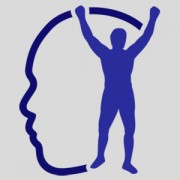 I went to a Thanksgiving celebration yesterday.
I couldn't decide what to bring…
A bottle of wine?
Dessert?
No, think outside of the box, Ed.
So I called on the great Dr. Bob Emmons at UC Davis, the authority on Gratitude, author of "Thanks! How the New Science of Gratitude Can Make You Happier," and Editor of the Journal of Positive Psychology.
I decided that I wanted to show my gratitude by sharing my gratitude.
I spoke to Bob (and by spoke to, I mean emailed with) and told him about the early celebration and asked for one of his favorite quotes on gratitude.
Dr. Emmons is a busy guy, especially this time of year, with magazines quoting him left and right, so I didn't know if I would be able to reach him. But I was optimistic.
I sent him a text message.
No response.
I then remembered that I texted him a while ago and he also did not respond.
So I emailed him.
He responded. Bingo!
So I rushed to Office Depot and had them print and laminate ten copies.
The night came and I waited for the perfect time to share my gift. It came after dinner.
I told everyone that I could have brought wine or dessert, but I wanted to bring something more lasting.
So I took out the laminated bookmark and told them the story about contacting Dr. Emmons, the gratitude expert, on the biggest gratitude day of the year.
Then I proceeded to read…
"Gratitude unlocks the fullness of life. It turns what we have into enough, and more. It turns denial into acceptance, chaos to order, confusion to clarity. It can turn a meal into a feast, a house into a home, a stranger into a friend. Gratitude makes sense of our past, brings peace for today, and creates a vision for tomorrow."
-MELODY BEATTIE
I gave one to everyone. It was a hit.
I said it could be used as a bookmark or put on the bathroom mirror. That way, every day can be Thanksgiving.
Wanna be a hit next Thursday?
Go to Staples. Copy my idea. Read it aloud to everyone.
Then, when you speak of me…speak well.
Thanks for reading.

https://www.edtseng.com/wp-content/uploads/2013/06/default2.jpg
300
300
admin
https://www.edtseng.com/wp-content/uploads/2013/06/TsengLogo211-2.png
admin
2009-11-21 08:35:00
2009-11-21 08:35:00
MESSAGE #848 THANKSGIVING WAS YESTERDAY...AND TODAY...