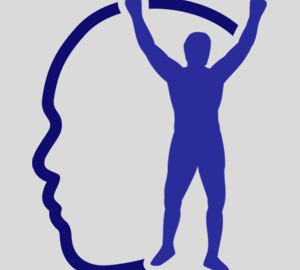 Today's message is especially dedicated to all the players out there who have anger management issues.
I once had a student who would often get angry at himself after losing a point. And by once, I mean, I "often" have students who get angry and negative during competition.
Negativity and anger are common challenges for competitive players, but here's the good news…
This can be overcome with training (just like fixing your backhand).
What do you say to yourself after you lose a point?
"I can't believe you missed that shot!"
"You stink!"
"What's wrong with you?!?"
Let's analyze this voice for a second…
Does this "inner coach" help you perform better?
Of course not. What if a real coach spoke like this to their player? Wouldn't you find a new coach?
If this is an issue for you, you need to find a new "inner coach."
This inner coach should say something like…
"No problem. How can I make an adjustment? Good, now let's focus on the next point."
"That point is in the past, let's focus on the next one."
"You're still in control. Let's go!"
What you say to yourself between points will determine how you play and what kind of results you get.
How do YOU want to play and what kind of results do YOU want to get?
Remember this secret formula: S + A = R (Situation plus Attitude equals Result).
https://www.edtseng.com/wp-content/uploads/2013/06/default2.jpg
300
300
admin
https://www.edtseng.com/wp-content/uploads/2013/06/TsengLogo211-2.png
admin
2010-05-02 07:33:21
2010-05-02 07:33:21
MESSAGE #1013 ANGER