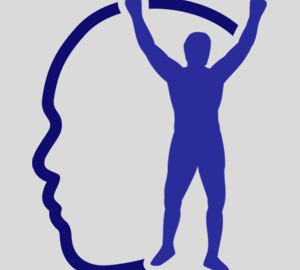 I've seen many amazing things in sports, but on May 26, 2010, I experienced the most amazing thing…well, almost.
I was selected to interview a player at the Mrs. G's Very Important Blogger event at the New York Yankees Double-A affiliate, Trenton Thunder game. Little did I know, it turned out to be one of the Yankees' top prospects, Brandon Laird.
We had a great conversation before the game in the hallway, next to the clubhouse, underneath the stadium. To checkout highlights and a video, click HERE. Laird then proceeded to hit for the cycle (single, double, triple, home run), with a walk-off home run with two outs, to win the game. It was only the second time someone hit for the cycle in franchise history. The reason why it was "almost" the most amazing thing I have experienced in sports was because I left when the game was still tied, 5-5. (I know, shame on me).
Well, this past Saturday night, amidst a whirlwind Special Olympics Summer Games weekend, I headed back over to the stadium, on, ironically, Special Olympics night. I again spent some time with Laird before the game.
When we were talking back on 5/26, I asked him what his best home run he ever hit was, and he said it was in a playoff game in high school.
The first thing Brandon said to me this past Saturday night was, "Remember last time you asked me what my best home run was? It was the night we spoke, when I hit for the cycle."
We had another great conversation about success and mental toughness. He talk about his new routine and I asked the million-dollar question…
"What do you do when you don't feel like doing your routine?"
"I just suck it up and do it anyway."
Great answer, Brandon. And notice he used the "J" word…just.
In any great performance, they "just do it."
When I asked Laird how he hit for the cycle, he said, "I worked my way to a hitter's count and just got a good pitch to hit."
Laird went on to become Eastern League Player of the Week and then Eastern League Player of the Month. It is amazing to see such an amazing athlete, but the thing I like most about Brandon Laird is not his athletic ability. The thing I like most about him is that he is a great person who has great character. He's already in the Major Leagues, if you ask me.
Watch the video below for part of our conversation…
https://www.edtseng.com/wp-content/uploads/2013/06/default2.jpg
300
300
admin
https://www.edtseng.com/wp-content/uploads/2013/06/TsengLogo211-2.png
admin
2010-06-14 22:15:39
2010-06-14 22:15:39
MESSAGE #1056 JUST DO IT