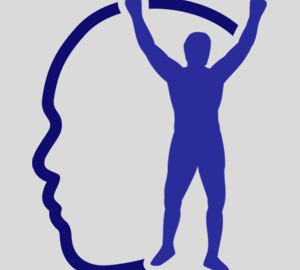 "Tough times don't last, but tough people do."
-JOE TORRE

I miss the Twin Towers.

There isn't a time when I look at the New York City skyline and don't think about the World Trade Center.

Yesterday, I attended a lecture on success by Bill Boggs, four-time Emmy Award-winning talk show host at the Princeton Regional Chamber of Commerce Business Luncheon. Boggs has interviewed some of the most successful people of the last century. He shared some of their tips on success.

It was interesting to hear that Sinatra said, "Sometimes you have to scrape bottom in life to understand how really wonderful life can be."
And that Donald Trump said you cannot achieve great things in life without developing mental toughness.
Boggs said Mario Cuomo talked about the value of hard work.
Bill also interviewed Philippe Petit, the Frenchman who walked on a wire across the Twin Towers. Boggs spoke to him the day after he accomplished "The Artistic Crime of the Century" (Time Magazine). Petit said that it didn't matter if that wire was two feet off the ground or two hundred feet; he was attached to that wire.

The documentary, "Man on Wire" was about Philippe Petit's amazing feat on August 7, 1974, including his planning and philosophy on "living life on a tightrope."

It was a sign that Boggs mentioned this movie that I had been meaning to see. So last night I rented the documentary and realized I would be watching it on the eve of 9/11. I got chills.

I had mixed emotions watching shots of the Twin Towers. There was sadness, appreciation of beauty and sheer awe.

This was an amazing film on many levels. And there were so many life lessons throughout.

I loved how Petit practiced in France with friends bouncing on the wire, simulating the potential wind and swaying of the towers. (Practicing Perfect)

"If you want something, nothing is impossible."

Philippe Petit planned the 1,340 foot-high walk for six years and said that he never once thought about the walk. He was focusing on the planning of it. (Process versus Product)

"Improvisation and intuition should be taught in school. That brings intense joy and expression." (Mindfulness)

"To me it's really so simple that life should be lived on the edge of life. You have to exercise rebellion. To refuse to taper yourself to rules. To refuse your own success. To refuse to repeat yourself. To see every day, every year, every idea, as a true challenge. And then you are going to live your life on a tightrope."

And finally…

"If you are passionate, you are going to do what you love to do all day long and you are going to be the best at it."

Today, take a moment to remember 9/11. It's okay to be sad, but remember what Joe Torre said, "Tough times don't last, but tough people do."

Torre's former player, Derek Jeter may make history in New York tonight, on the anniversary of 9/11, as he tries to surpass the great Lou Gehrig, and become the Yankees all-time hit leader with 2, 722 hits in the pinstripes.

Have a great day, everyone.

Thanks for reading.
https://www.edtseng.com/wp-content/uploads/2013/06/default2.jpg
300
300
admin
https://www.edtseng.com/wp-content/uploads/2013/06/TsengLogo211-2.png
admin
2009-09-11 12:58:00
2009-09-11 12:58:00
MESSAGE #777 9/11 ANNIVERSARY