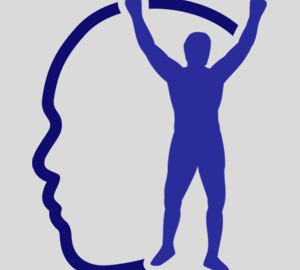 This message is especially dedicated to the great Paul Stuart.
As a tennis pro and peak performance expert, I often see people with disabilities. The problem is that most people's disability is in their head. You can only perform up to your self-image; that means, if you don't believe in yourself or that you can reach a certain level of ability, guess what? You're not going to.
Last night I met Paul Stuart. Paul is one of the best motivational speakers in the country, but he has a REAL disability. Paul has cerebral palsy. When he was a child, the doctor told his mother that he would never be able to walk. His mother didn't like that negative mindset, so they went for a second opinion. Good thing they did, because the next doctor said that Paul "might" be able to walk, but it wouldn't be easy. That is all they needed to hear.
Paul started walking on his own at age 7. That's all he wanted to do; a dream come true. Paul says that you may have cerebral palsy, but "it doesn't have to have YOU." I think I'm a positive person, but Paul is in a whole 'nother league. He couldn't even brush his own teeth until he was 12!
He is scared of heights…and he has gone skydiving.
He is scared of being underwater…and he has gone scuba diving.
He wanted to meet Billy Joel…and he did.
He wanted to become a meteorologist…and he is getting his PhD.
"You are living a dream every day." – Paul Stuart
Paul Stuart lives life to the fullest. He knows his purpose in life and has no fears. If he can achieve greatness with a true disability, imagine what you are capable of…
Don't just go through life merely existing…start living a fulfilling life.
It takes a lot to impress me and Paul Stuart did just that last night. Thanks, Paul. Good luck with your talk in Michigan.
"It's not too late to be what you might have been."
Thanks for reading.
Tomorrow…Paolo Colandrea
https://www.edtseng.com/wp-content/uploads/2013/06/default2.jpg
300
300
admin
https://www.edtseng.com/wp-content/uploads/2013/06/TsengLogo211-2.png
admin
2007-11-27 11:42:00
2007-11-27 11:42:00
Message # 119 Take The "Dis" Out of Disability