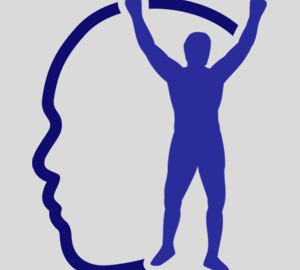 Today's message is especially dedicated to the great Chris Longo, Detective in Lawrence, NJ and winner of the Meritorious Service Award.
The more I talk with people in different walks of life and industries, the more amazed I am that we are all the same.
The success principles are the same regardless of what you do.

It is usually a detective doing the questioning, but yesterday, when I met with Detective Chris Longo, I was asking the questions.
One of the challenges a detective faces is staying organized and meeting deadlines. There is much paperwork to do and many reports to be written. Like Detective Longo, we all have our assignments and need to get them accomplished in a timely fashion. This helps everything run smoothly for everyone.
A detective also needs to build a rapport with many different people in many different situations. One minute you could be giving a death notification to a mother and then before you know it, you might have to deal with a gang member. Detective Longo said that it is important to be able to establish trust and respect in order to gain insight to a specific case.
Obviously, a detective needs to be physically fit, but they also need to be mentally fit, says Longo. If you do not have the right mindset, you will not succeed. You cannot let your emotions get in the way; you need to take action regardless of your feelings. We all need to be able to do that.
Of course success comes when an case or assignment is solved, but there's more to it. You need to be persistent and patient because some cases take time. Staying in the present is key, therefore, you need to be focusing on the process instead of the product.
As with any occupation, you need to develop specific skills and maintain, some examples are:
Firearms
Unarmed Defense
PR 24 (Police Baton)
Domestic Violence
CPR
Although detectives have customized programs and skills they need to develop, they still face the same challenges as you and me.
We all need to:
-Be physically AND mentally fit
-Establish good relationships
-Stay on top of assignments
-Take action regardless of feelings
-Be persistent and patient
-Stay in the present
-Focus on the process vs the product
Thank you, Detective Longo.
Thanks for reading.
https://www.edtseng.com/wp-content/uploads/2013/06/default2.jpg
300
300
admin
https://www.edtseng.com/wp-content/uploads/2013/06/TsengLogo211-2.png
admin
2008-01-05 14:31:00
2008-01-05 14:31:00
Message #158 Questioning a Detective