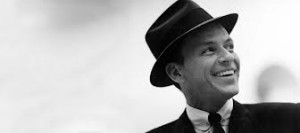 Today's message is especially dedicated to my lovely wife, Sarah. Tomorrow, March 26th will be our 2-year wedding anniversary. We are big fans of Frank Sinatra and often listen to his music while driving in the car.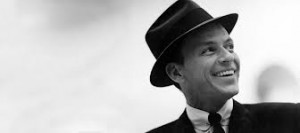 Frank Sinatra, (aka Ol' Blue Eyes, The Chairman of the Board and The Voice) was an American singer and actor. Many have called him The World's Greatest Performer.
Prior to becoming a legend, Francis Albert Sinatra only attended 47 days of high school without graduating. He began singing professionally as a teenager despite learning music by ear and never learning how to read music.
The rest is history. Or as he said, the best was yet to come.
I'm a big fan of Sinatra's music, but an even bigger fan of his mental game.
When Sinatra was a living legend in his 70s, a reporter once asked him, "Do you ever get nervous when you are on stage?"
Sinatra responded, "Every time my name is announced, the little voice inside my head says, 'Do I still have it? Do I still have it?'"
Yes, Frank Sinatra got nervous. All the time.
So if the world's greatest performer got nervous, it's okay if you get nervous. In fact, it's normal.
The difference between you and Sinatra is that he didn't take the little voice inside his head seriously. He didn't make a big deal of his thoughts and then he proceeded to go out and knock everyone's socks off.
When people take their thoughts seriously, they start feeling their thoughts, i.e., if they believe their nervous thoughts (whether they are true or not), they will FEEL nervous and their performance will suffer.
You don't have to have the voice of a Frank Sinatra, or even be a singer for that matter, but you can have the same attitude as he did.
https://www.edtseng.com/wp-content/uploads/2013/06/sinatra-300x1332.jpg
133
300
admin
https://www.edtseng.com/wp-content/uploads/2013/06/TsengLogo211-2.png
admin
2013-03-25 23:33:01
2013-03-25 23:33:01
MESSAGE #1657 EVEN SINATRA GOT NERVOUS!