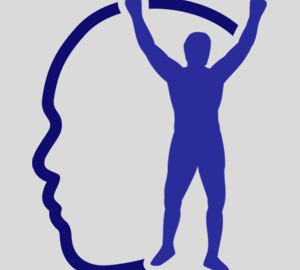 Today's message is dedicated to the Robbinsville Lady Tennis Ravens, who this year won 7 times more matches than they did last year.
Teamwork is an individual strength that is necessary to achieve peak performance. Positive psychologists also call it citizenship.
Teamwork is needed in practically everything you do. Your team may consist of your family, friends, classmates, coaches, teammates in sports, co-workers, etc.
Remember, TEAM stands for Together Everyone Achieves More…as long as there is a Total Effort from All Members.
Many people know the first part of this acronym, but not the second part…it's just as important.
A team is only as strong as it's weakest link. If one person slacking, it brings the whole team down. That is why a total effort from all members is crucial.
Use all the brains you have…and all that you can borrow.
A teammate can be your accountability partner, someone who knows your goals and makes you stick to them. When you do it on your own, it's easier to put things off.
Your responsibilities as a teammate are:
Lead by example
Play all out
Have good character
Put the team first
Be positive
Support your team
Make good decisions
Be fair to everyone on your team
EVERYONE you affect or that affect you, directly OR indirectly is on your team. That includes officials, your boss, and even your enemies. See, it's the people that challenge you the most that makes you the strongest. There are always lessons to be learned, so remember to be grateful for even the most difficult situations and people.
If your attitude is that EVERYONE is plotting to do you good…
SUCCESS IS INEVITABLE.
"It's always better to go all out and lose, than to not try and win."
Thanks for reading.
https://www.edtseng.com/wp-content/uploads/2013/06/default2.jpg
300
300
admin
https://www.edtseng.com/wp-content/uploads/2013/06/TsengLogo211-2.png
admin
2008-01-14 13:08:00
2008-01-14 13:08:00
Message #167 Teamwork