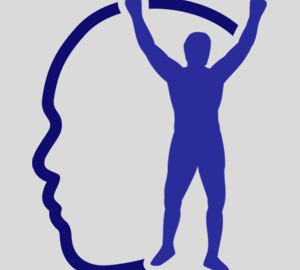 Do you believe that there is only ONE way to do things?
Do you feel that YOUR perspective is the ONLY perspective?
Do you feel that if what you're doing isn't working, you should give up?
Do you feel that if something doesn't go your way, you are a BAD person?
THERE IS NO RIGHT OR WRONG, JUST OPTIONS.
THERE IS NO ONE PERSPECTIVE, BUT MANY.
IF WHAT YOU'RE DOING ISN'T WORKING, TRY A DIFFERENT WAY
IF YOU DON'T GET THE RESULT YOU WANT, IT'S NOT YOU, IT'S A LESSON
If you know an expert and they are TRULY an expert, they will tell you that they are often uncertain.
The reason for this uncertainty is because CONDITIONS are always changing. Many of the so-called experts go by facts. But what they don't realize is that those facts are from the PAST and things change.
Here's an example.
Pretend you are playing a tennis match and you are facing someone you played last year and they had no backhand. So all you did was hit to their backhand and you won the match.
Now, you are facing them again and AUTOMATICALLY you just play to their backhand, but this time you LOSE the match. You don't know what happened.
Let me tell you what happened. Over the summer, that player worked on their backhand day and night so it would no longer be a weakness. They improved their technique, gained confidence in it and now love their backhand.
Someone that focuses on the process and understands that there are many "options" will be able to adjust to this situation and increase their chances of winning.
Life is the same way, if you "assume" that everything in the past will ALWAYS be the same, you're in for a rude awakening.
Conditions are constantly changing and as long as you understand that, you will be able to perform better, have more fun and learn in the process. There is no right or wrong, just options.
Let me ask you a question…
When does 1 + 1 NOT equal 2?
When you combine two sandcastles…they become one pile.
Be Mindful of changing conditions and different perspectives.
Thanks for reading.
https://www.edtseng.com/wp-content/uploads/2013/06/default2.jpg
300
300
admin
https://www.edtseng.com/wp-content/uploads/2013/06/TsengLogo211-2.png
admin
2008-01-22 11:33:00
2008-01-22 11:33:00
Message #175 Right is Wrong...