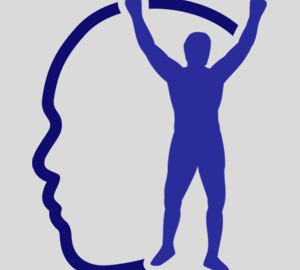 Joe Clawson is a player on the Skor Mustangs for the Special Olympics. #32 and his team had a game yesterday versus the Jaguars at the Eunice Kennedy Shriver Sports & Training Center in Lawrenceville, NJ.
I went with the great Brad Abouchedid to show Joey our support. I was in for a surprise.
Here are a few things I saw…
Leadership
Communication
Athleticism
Amazing Support from Coaches, Teammates, family and friends
Focus
Inspiration
and Lots of Smiles!!!
Final score…Joey Clawson and his Skor Mustangs: 37, the Jaguars: 22.
Even though the Mustangs scored more points, EVERYBODY WON!!!
When you give it your all, help others, have fun and learn…you WIN!

I interviewed #32, Joey Clawson after the game. I found out that the Mustangs have been undefeated for 5 years. Mr. Clawson, played tennis for Ewing High School and is now attending The College of New Jersey.
Joe has won 3 silver medals and 2 gold medals for the Special Olympics in States and Sectionals. He also was named best Athlete in 2003 by all the coaches.
I asked Joe what skills he needed to be a great basketball player. He said it took Concentration, Fitness and Teamwork.

Joe Clawson also feels that you can use those same principles in school and other areas of life. In the fall, he helps coach a local football team.
I can't tell you how many times I said the word "Wow" during the game yesterday. I saw a tremendous amount of desire by all the special athletes, which reminds me of a quote from the Special Olympics…
"Programmed into our very human nature is the desire to push limits. Here is the proof."

Great job, Joe!!!
Thanks for reading.
https://www.edtseng.com/wp-content/uploads/2013/06/default2.jpg
300
300
admin
https://www.edtseng.com/wp-content/uploads/2013/06/TsengLogo211-2.png
admin
2008-01-21 14:46:00
2008-01-21 14:46:00
Message #174 HE SHOOTS...HE SKORS!!!