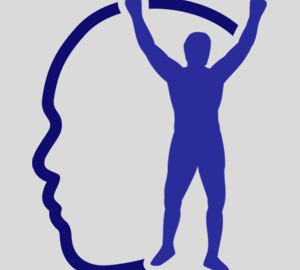 Yesterday, I met one of my idols, Jenny Murphy.
Jenny is a college student.
Jenny plays tennis, intramural football and soccer.
Jenny has been named player of the week…
Jenny is legally blind.

When playing tennis, she HEARS the ball hit by the other player and then can only SEE the ball when it bounces on her side of the court.
When playing QUARTERBACK for her football team, the receivers communicate with her by clapping or talking.
And when she plays soccer, I believe she is the goalie.
Jenny is one of my all-time heroes; if she can be a successful athlete while being legally blind…
IMAGINE WHAT YOU CAN DO…
"It's not the hand that you're dealt, it's how you play the game."
Thanks, Jenny.
And thank you for reading.
*NEWS*
CALLING ALL STUDENTS…
Join me tonight at 8pm for a phone seminar on "How to Succeed in School" with Dr. Rob Gilbert and Melissa Sapio.
The call is free…(just long distance charges)
The phone seminar number is 641 715 3200
The access code is 1072571 and then hit #
https://www.edtseng.com/wp-content/uploads/2013/06/default2.jpg
300
300
admin
https://www.edtseng.com/wp-content/uploads/2013/06/TsengLogo211-2.png
admin
2008-01-23 16:13:00
2008-01-23 16:13:00
Message #176 Imagine What YOU Can Do...