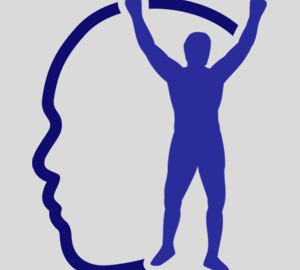 Today's message is especially dedicated to the great Tom Gates.
If you're like me, you love to eat good food, but you also love to eat healthy food. Here's a mouth-watering recipe I came across from The Flat Belly Diet, a book that Rosanna Moriello shared with me recently.
Lime-Marinated Chicken with Salsa
Preparation time: 20 minutes/Marinating time: 1 hour
Cooking time: 13-15 minutes/Makes 4 servings
4 boneless, skinless chicken breast halves (about 1 1/4 lbs)
3 tablespoons lime juice (about 3 limes)
2 tablespoons olive oil
1 1/4 teaspoons ground cumin
1/4 teaspoon kosher salt
3 medium tomatoes, chopped
1 cup chopped avocado
1/2 cup chopped sweet onion (such as vidalia)
1/2 cup chopped fresh cilantro
1 small jalepeno chile pepper, seeded and finely chopped
Note: Wear plastic gloves and keep hands away from eyes when handling fresh chile peppers.
1. Put the chicken into a large resealable plastic bag.

2. In a small bowl, whisk the lime juice, oil, cumin, and salt. Transfer 2 tablespoons of the marinade to a medium glass bowl and cover with plastic wrap. Pour the remaining marinade into the chicken bag. Seal and turn to coat. Chill for at least 1 hour.
3. Meanwhile, add the tomatoes, avocado, onion, chopped cilantro, and chile pepper to the bowl with the lime marinade. Toss gently to mix. Cover the salsa and chill.
4. Coat the grill rack or broiler pan with nonstick cooking spray. Preheat the grill to medium-high for direct heat or the broiler to 450 degrees F. Cook the chicken, discarding the marinade, for 6 minutes on each side, or until a thermometer inserted into thickest part of chicken registers 165 degrees F.
Eat One Serving: 307 Calories, 35 g protein, 10 g carbohydrates, 14.5 g fat, 2 g saturated fat, 82 mg cholesterol, 249 mg sodium, 4 g fiber.

Vaccariello, L. & Sass, C. The Flat Belly Diet! (2008).
p. 188.


Thanks for reading and thanks for eating…healthy.
https://www.edtseng.com/wp-content/uploads/2013/06/default2.jpg
300
300
admin
https://www.edtseng.com/wp-content/uploads/2013/06/TsengLogo211-2.png
admin
2008-06-11 04:01:00
2008-06-11 04:01:00
MESSAGE #317 GOOD...AND GOOD FOR YOU