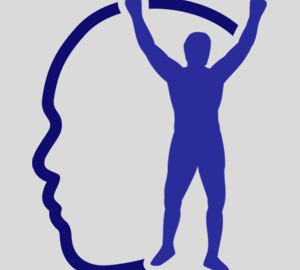 Today's message is especially dedicated to the late great Randy Pausch.
Last September, Dr. Randy Pausch delivered one of the best lectures I have ever seen. By now most of you have seen the lecture but for those of you that haven't seen Dr. Pausch's amazing "Last Lecture," watch it (Message #255). If you haven't read his book, read it. I'll never forget when Dr. Pausch bought a new car and then proceeded to pour a can of Coke into the back seat to show his children that a car is just a material object.

Below is the AP article on the great professor's passing…
Prof whose 'last lecture' became a sensation dies
By RAMIT PLUSHNICK-MASTI, Associated Press Writer Fri Jul 25, 12:03 PM ET
PITTSBURGH – Randy Pausch, the Carnegie Mellon University computer scientist whose "last lecture" about facing terminal cancer became an Internet sensation and a best-selling book, died Friday. He was 47.
Pausch died at his home in Chesapeake, Va., said Jeffrey Zaslow, a Wall Street Journal writer who co-wrote Pausch's book. Pausch and his family had moved there last fall to be closer to his wife's relatives.
Pausch was diagnosed with incurable pancreatic cancer in September 2006. His popular last lecture at Carnegie Mellon in September 2007 garnered international attention and was viewed by millions on the Internet.
In it, Pausch celebrated living the life he had always dreamed of instead of concentrating on impending death.
"The lecture was for my kids, but if others are finding value in it, that is wonderful," Pausch wrote on his Web site. "But rest assured; I'm hardly unique."
The book "The Last Lecture" leaped to the top of the nonfiction best-seller lists after its publication in April and remains there this week. The book deal was reported to be worth more than $6 million.
Pausch said he dictated the book to Zaslow by cell phone, and Zaslow recalled Friday that he was "strong and funny" during their collaboration.
"It was the most fun 53 days of my life because it was like a performance," Zaslow told The Associated Press. "It was like getting 53 extra lectures." He recalled that Pausch became emotional when they worked on the last chapter, though, because that to him was the "end of the lecture, the book, his life."
At Carnegie Mellon, Pausch was a professor of computer science, human-computer interaction and design, and was recognized as a pioneer of virtual reality research. On campus, he became known for his flamboyance and showmanship as a teacher and mentor.
The speech last fall was part of a series Carnegie Mellon called "The Last Lecture," where professors were asked to think about what matters to them most and give a hypothetical final talk. The name of the lecture series was changed to "Journeys" before Pausch spoke, something he joked about in his lecture.
"I thought, damn, I finally nailed the venue and they renamed it," he said.
He told the packed auditorium he fulfilled almost all his childhood dreams — being in zero gravity, writing an article in the World Book Encyclopedia and working with the Walt Disney Co.
The one that eluded him? Playing in the National Football League.
"If I don't seem as depressed or morose as I should be, sorry to disappoint you," Pausch said.
He then joked about his quirky hobby of winning stuffed animals at amusement parks — another of his childhood dreams — and how his mother introduced him to people to keep him humble: "This is my son. He's a doctor, but not the kind that helps people."
Pausch said he was embarrassed and flattered by the popularity of his message. Millions viewed the complete or abridged version of the lecture, titled "Really Achieving Your Childhood Dreams," online.
"I don't know how to not have fun," he said in the lecture. "I'm dying and I'm having fun. And I'm going to keep having fun every day I have left. Because there's no other way to play it."
Pausch lobbied Congress for more federal funding for pancreatic cancer research and appeared on "Oprah" and other TV shows. In what he called "a truly magical experience," he was even invited to appear as an extra in the upcoming "Star Trek" movie.
He had one line of dialogue, got to keep his costume and donated his $217.06 paycheck to charity.
Pausch blogged regularly about his medical treatment. On Feb. 15, exactly six months after he was told he had three to six months of healthy living left, Pausch posted a photo of himself to show he was "still alive & healthy."
In May, Pausch spoke at Carnegie Mellon's commencement ceremonies, telling graduates that what mattered was he could look back and say, "pretty much any time I got a chance to do something cool, I tried to grab for it, and that's where my solace comes from."
"We don't beat the reaper by living longer, we beat the reaper by living well and living fully," he said.
Born in 1960, Pausch received his bachelor's degree in computer science from Brown University and his Ph.D. from Carnegie Mellon.
He co-founded Carnegie Mellon's Entertainment Technology Center, a master's program for bringing artists and engineers together. The university named a footbridge in his honor. He also created an animation-based teaching program for high school and college students to have fun while learning computer programming.
In February, the Academy of Interactive Arts & Sciences in California announced the creation of the Dr. Randy Pausch Scholarship Fund for university students who pursue careers in game design, development and production.
He is survived by his wife, Jai, and their three children, Dylan, Logan and Chloe; his mother, Virginia Pausch of Columbia, Md.; and a sister, Tamara Mason of Lynchburg, Va.
In a statement Friday, his wife thanked those who sent messages of support and said her husband was proud that his lecture and book "inspired parents to revisit their priorities, particularly their relationships with their children."
___
Associated Press writer Ramesh Santanam contributed to this report.
Thanks for reading.
https://www.edtseng.com/wp-content/uploads/2013/06/default2.jpg
300
300
admin
https://www.edtseng.com/wp-content/uploads/2013/06/TsengLogo211-2.png
admin
2008-07-25 20:06:00
2008-07-25 20:06:00
MESSAGE #362