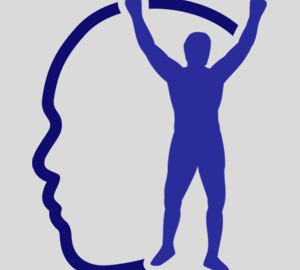 Today's message is especially dedicated to the great Natasha Sastri, tennis player at West Windsor-Plainsboro High School North.

The most important aspect of sports and life is the mental side. But how often do you practice being mentally tough or put yourself in pressure situations?

I like to call it mental cross-training – if you get nervous before a competition, give a talk in front of your class or co-workers. It's the same type of pressure. If you get used to performing under pressure, your results will come as a by-product.

Many people stress themselves out BEFORE anything ever happens. They look at the negative side of things. When you do this, guess what happens? You increase the chances of it actually happening.

You see, the real difficulties in life can be overcome, but it's the imaginary ones that are unconquerable.

You will never totally get rid of negative feelings but you can change your reaction to them. You can accept them and focus on something positive. Negative thoughts aren't bad as long as you don't let them affect your performance.

Focus on what you want to happen instead of what you don't want to happen.

Thanks for reading.
https://www.edtseng.com/wp-content/uploads/2013/06/default2.jpg
300
300
admin
https://www.edtseng.com/wp-content/uploads/2013/06/TsengLogo211-2.png
admin
2008-08-13 17:55:00
2008-08-13 17:55:00
MESSAGE #380 REAL DIFFICULTIES