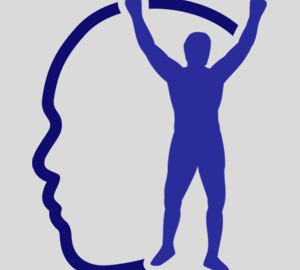 Today's message is especially dedicated to Professor Prose.

I love the Special Olympics. How can you not love all out effort and a smile regardless of if you win or lose? As a volunteer coach for the Special Olympics, I can safely say that working with my special athletes is one of the most rewarding things that I have ever done. Here is an inspiring story by request.

It was the Summer Games for the Special Olympics. The event was track and field. As usual, positivity was all around. "Great job!" and "You can do it!" filled the air from coaches, parents, friends and other athletes. There was this little girl – she was in last place, but she kept running and running and giving it her all. She wasn't even close to the second-to-last athlete, but the crowd cheered on. In fact, the cheers got louder and louder as she approached the finish line. And after she crossed, she has the biggest smile on her face and she put her arms in the air as if she had just won the gold and said, "Mommy, Daddy, I did it!"

It was very emotional for the parents and tears were certainly shed. The girl's parents were still crying when a reporter came up to them after the event. "Congratulations, why are you still crying…is everything okay?"

"Yes, everything is fine – we just heard our daughter say her first words…"




Thanks for reading.
https://www.edtseng.com/wp-content/uploads/2013/06/default2.jpg
300
300
admin
https://www.edtseng.com/wp-content/uploads/2013/06/TsengLogo211-2.png
admin
2008-11-07 10:09:00
2008-11-07 10:09:00
MESSAGE #466 AN INSPIRING STORY...