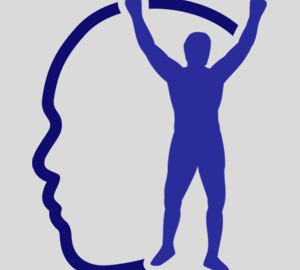 Today's message is especially dedicated to all of you that have made getting fit your New Year's Resolution…and are thinking about giving up.

One of the perks of my job is that I meet some amazing people. Some inspiring people. Real life heroes and she-roes.

Paul Stuart Wichansky is one of those heroes. He recently attained his goal of 10,000 abdominal crunches this month.

I asked Paul how he did it.
"During the summer and fall, I was exercising my abs at the gym sort of as another muscle group, nothing special. The gym was closed on Christmas Day, then I started a goal on December 26th. It was a rather ambitious one for me, and I wasn't yet sure how long I could stay on track, but I surrounded myself with people at the gym who encouraged me. One of these gym members was Lou Nespoli, a varsity wrestler at a local high school, and I was inspired by his dedication, commitment, and level of generosity and compassion. We motivated each other.
I started small, about 400 reps. I would post the cumulative total on my profile, below my picture on facebook. I didn't get many responses, but just stayed focused and determined. When I'm at the gym, I feel like there's an invisible hero, 'Dr. Paul' standing there next to me as I am working out…inspiring and motivating me to raise the bar. This 'Dr. Paul' is everything I want to be, and helps me to stay focused and do some "hard work" to get me from the person that I am (reality) to the invisible dream hero standing next to me (dream)."

I like the fact that Paul surrounded himself with great people. Like-minded people to hold one another accountable. And I liked how he posted his totals to the public, so he was more likely to stick to it and reach his goal. Many of us have an inner-critic, but Dr. Wichansky had an inner-coach, hero, "Dr. Paul." We all need to pick ourselves up instead of putting ourselves down. And don't forget we need to work hard.

10,000 ab crunches in one month is an amazing feat, but I wasn't totally honest with you. That isn't the reason why Paul is one of my heroes.

The reason why Paul Stuart Wichansky is one of my heroes is because he is one of the top motivational speakers in the world…and he has cerebral palsy. He has trouble walking and hearing but he still goes after his dreams. So if he can become successful with a disability, imagine what YOU can do?!


Thanks for reading.

For more on Paul, go to http://www.imdb.com/name/nm3197648/bio
https://www.edtseng.com/wp-content/uploads/2013/06/default2.jpg
300
300
admin
https://www.edtseng.com/wp-content/uploads/2013/06/TsengLogo211-2.png
admin
2009-01-28 14:44:00
2009-01-28 14:44:00
MESSAGE #548 YOU CAN DO IT!