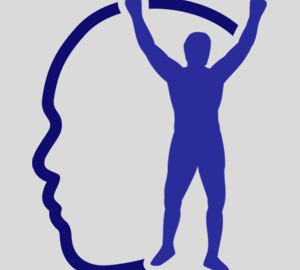 "The time is now, the place is here. Stay in the present. You can do nothing to change the past, and the future will never come exactly as you plan or hope for."
-DAN MILLMAN

Success does not come in bottles – it comes in "cans."

One of the things I like about myself is that I take action. I don't just say I'm going to do things, I actually do them.

Over the past couple of years, I have networked with some great people such as, Bob Ryland, James Blake, former NYC Mayor Dinkins, Rob Gilbert, Ellen Langer, Carol Dweck, Bob Emmons, Tal-Ben Shahar, Rayna DuBose, Carling Bassett-Seguso, Denise Capriati, Linda Courier, Jeff Greenwald, John Murray, Daniel Coyle and many more.

How did I do it?

I took action. I emailed some. I called some. I met some at various events. Most would not even approach these people. "Why would they want to talk to me?!" is a common question. Why not? The answer's no unless you ask. I usually get responses back from people. If I don't, no big deal; I'm no worse off. My latest connection? The great Dan Millman.

Dan Millman is one of my favorite authors. He has written fourteen books, including "The Way of the Peaceful Warrior" and "Mind Body Mastery." Below are my five questions with Dan…

Ed Tseng Interviews Dan Millman
ET: What is the most important lesson you have learned?
DM: I am often asked these "most important" or "favorite" questions, as if I could sort through the multitude of lessons I've presented in thirteen books and find "the one." This is tantamount to "the best meal you have ever eaten" or the "best film or book" you have ever read. In what genre? What time and place? My "most important" lessons continue to appear, moment to moment. Each arising situation, incident, challenge carries with it a potential lesson.
ET: Did you ever NOT feel like training? If so, what did you do/say to yourself?
DM: I did not (and do not necessarily) feel motivated to train (or take out the trash or do homework or write) on numerous occasions. I don't wait for motivation. I accept whatever feelings are (or are not) arising; I focus on a given purpose; and I do what needs to be done. It is not a matter of applying a technique or self-talk, at least for me. In the chapter on "Reclaiming Your Will" in my book Everyday Enlightenment, I address this issue of will and motivation in more depth. It will always come down to: Just do it.
ET: What is your favorite technique to stay in the present?
DM: Not sure whether it is a technique or not, but I notice my physical body-presence. I notice my breathing, I relax, and I do whatever I'm doing as smoothly as I can do it. Back to the body, back to the present. The body always lives in the present; the mind flits from past to future. It's fine to visit the past and future, but we don't want to live there.
ET: What is your favorite quote?
DM: I have more than 1,000 pages of quotations collected over several decades. As noted above, I have no single favorite. It depends upon what I need to draw upon in any given moment. I show a Daily Quotation on my home page each day — some of my favorites…
ET: What is your favorite inspirational story?
DM: This request reminds me of another favorite quote by Jack London, addressing writers (or anyone, really): "Never wait for inspiration — go after it with a stick!"
Dan Millman is a former world champion athlete, university coach, martial arts instructor, and college professor.
His 14 books — including Way of the Peaceful Warrior, Wisdom of the Peaceful Warrior, The Life You Were Born to Live, No Ordinary Moments, The Laws of Spirit and The Journeys of Socrates — have inspired millions of readers in 29 languages worldwide.
The feature film, "Peaceful Warrior," starring Nick Nolte, was adapted from Dan's first book, an autobiographical novel.
His keynotes and seminars have influenced men and women from all walks of life, including leaders in the fields of health, psychology, education, business, politics, sports, entertainment, and the arts.
For more information on Dan Millman, visit www.peacefulwarrior.com
Thanks for reading and thank you, Dan.
https://www.edtseng.com/wp-content/uploads/2013/06/default2.jpg
300
300
admin
https://www.edtseng.com/wp-content/uploads/2013/06/TsengLogo211-2.png
admin
2009-07-13 04:00:00
2009-07-13 04:00:00
MESSAGE #717 SUCCESS DOES NOT COME IN BOTTLES...