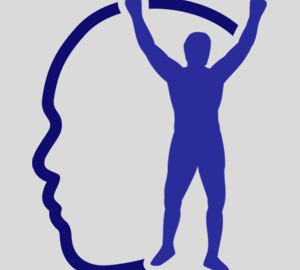 "Records are made to be broken. If you have a passion and love for the game, trust in your partner and something driving you, you can accomplish extraordinary things."
-ANGELO ROSSETTI

When I was younger, I was intrigued by the Guinness Book of World Records. I would sit there for hours just reading about all these amazing people and all of their amazing feats.
Well, recently, I met a world-record holder.
When I spoke at the USTA Tennis Teachers Conference this year during the US Open, I met Angelo Rossetti, who holds the record for the world's longest tennis rally with his brother, Ettore.
Several years ago I was rallying with one of my students and we were able to get 650 shots in a row – it took twenty minutes and we were pretty happy.
Can you guess how many shots Angelo and Ettore hit?
25,944.
It took them over 14 hours and 31 minutes on September 10, 2008.
Amazing, but what I like most about this record is that they did it for charity. Several charities.
I had a great conversation with Angelo and was intrigued by his story. I asked him if he would answer some questions for my blog, which he kindly did. Here they are…
ET: What did you do/tell yourself during the rally when you didn't "feel like" continuing?

AR: As far as a strategy, we focused on "under the ball, over the net". If we did both we would not miss. I thought about my family, all of the supporters who were still there and about the 4 charities and the people who face diseases that they try to eliminate. Others have gone through a lot more sacrifice for a lot less reward, so it they can do it so can we. Our sacrifices of lack of sleep, food and water pale in comparison to what the starving, people with cancer and ALS go through. We didn't let down our fans, friends and family and, above all, the people who are affected every day with (breast) cancer, hunger,

Lou Gehrig's disease

and brain cancer. Sometimes you can push yourself further when doing it for others than for yourself. At the net chord at about 12k strokes I was spent. (Angelo)

ER: I felt exhausted – mentally, physically and emotionally. After the hug, I dropped to my knees and buried my face in my hands, overwhelmed by a confluence of feelings: exhaustion, relief, fatigue, dehydration, hunger, pain, joy and sorrow. In that moment, I thought of my wife Soumia, and my two children, Adam and Jasmine, both under 5 years old – and then began to weep for the children around the world who die every day from preventable or treatable causes before they reach age 5. In the developing world, mothers in many countries do not name their newborns for weeks after birth for fear they will not survive. I thought of those unnamed children. I also thought of the late Scott Wilson and the late

Tim Gullikson

, our honorees, and all of the victims and survivors of ALS, brain cancer and

breast cancer

. I hugged our Dad and gave a thumbs-up to our Mom, who was still loyally watching from the observation window. (Ettore)

ET: How did you prepare for breaking the record?

AR: One of our keys to success was a training net that attached on the top of the net that helps players hit the ball with a higher trajectory over the net and thus further in the court. It is just as much of a mental challenge as a physical one, if not more so. Doing anything for 15 hours straight is hard to do. We both were physically and mentally training by teaching 12-hour days for more than nine months. I did not eat or drink much the day or so prior as well. We had a handful of 1-hour practices throughout the year prior.
ET: Do you think that anyone can do it?

AR: Records are made to be broken. If you have a passion and love for the game, trust in your partner and something driving you, you can accomplish extraordinary things. With that said, I find it tough for anyone to rally for a longer time period as previous world records were done in half the time. We welcome anyone to raise money for charity and try for the record as we did this year and will do in future years. We secured $1M this year for anyone who could break the record back on August 15. If someone does break the record we would be committed to do it again.
ET: What motivated you to try to break the record?
AR: We wanted to raise awareness and funds for four charities that hold special meaning for us: the ALS Association, Save the Children, Susan G. Komen for the Cure and the Tim & Tom Gullikson Foundation. The effort was inspired as a way to honor Scott B. ­Wilson, our fellow USPTA Professional, friend and mentor who lost his battle to ALS (Lou Gehrig's disease) in 2005 at the age of 42, and Tim ­Gullikson, who died of brain cancer in 1996. Early in their careers, the brothers worked with Wilson, who was a head pro at the time. The Rossettis, who collected approximately $20,000 to date, aim to raise $25,944 by December 31 to match the number of strokes from their world record rally. Contributions to all four charities are still being accepted online at www.Rally4Charity.org (click the logo of the charity of your choice).

The Rossettis certainly had a great purpose for their goal.
If you make a goal important enough, anything is possible. The Rossetti brothers are leaving a legacy – and they're just two regular people…and so are you.
< br />Thanks for reading.

https://www.edtseng.com/wp-content/uploads/2013/06/default2.jpg
300
300
admin
https://www.edtseng.com/wp-content/uploads/2013/06/TsengLogo211-2.png
admin
2009-10-13 11:24:00
2009-10-13 11:24:00
MESSAGE #809 THE WORLD'S LONGEST TENNIS RALLY...