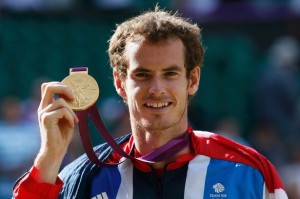 I just read an interesting article on Yahoo! Sports by Martin Rogers about how Andy Murray is having "bizarre dreams" and is thinking about seeking a sport psychologist to work with. You can read the article HERE.
While reading the article, I had many insights about how Andy is heading down the wrong road, and actually wrote to Mr. Rogers. Here's what I said…
Hi Martin, I am a mental performance coach and I just read your interesting article regarding Andy Murray and his "bizarre dreams." I thought you might find my two cents (five cents) interesting.
#1 Murray is taking his dreams too seriously. Dreams are not reality, they are merely random thoughts when you are sleeping and if you don't take them seriously, they have no power over you. Do people take guns and wear bullet-proof vests to watch action movies?!? Of course not, because they know it's not real. Neither are dreams. The problem is, feelings actually "feel" like reality, but when people don't see that it's just coming from their own made up thinking, they start heading down the wrong road and try to change the situation.


#2 In your article, Murray said, "I'm staying in a quieter hotel than usual this time and trying to make sure I don't spend too much time around the courts." This is a red flag to me because a quieter hotel and being around the courts has nothing to do with an athlete's state of mind. Focusing on external factors is an outside-in approach and that hurts performance and mental resilience. The mental game is internal, or an inside-out understanding so trying to change external factors is like trying to make the tail wag the dog…it doesn't work.


#3 It worries me that Andy's mother and Ivan Lendl are taking Andy's dreams seriously as well. And talking to a sport psychologist will not help because sport psychologists use an outside-in approach, which include techniques, rituals and routines that lead athletes in the wrong direction. These techniques will only create more thinking in Murray's head and as all athletes and coaches know, increased thinking during competition equates to decreased performance. The zone, or flow is a state of no thought, so it makes no sense to me why someone would want to consciously increase the amount of thought. Yogi Berra said, "You can't think and hit at the same time; a full mind is an empty bat." A full mind is also an empty racquet.


#4 Murray is on "an emotional rollercoaster at the time when he should be resting." Athletes (and all humans) will be on emotional roller coasters during the course of their day, but as long as they understand that this is normal and it's going to happen, they don't have to take them so seriously. As a by-product, the roller coaster ride doesn't last as long. Pete Sampras has admitted to constantly being on an emotional roller coaster during a match, but the difference is in Sampras' relationship to his emotions. When asked, how he still was able to perform despite the fluctuations in feelings, Sampras responded, "I know that it's just part of being a tennis player and those feelings don't concern me." Same situation, different thoughts about the situation.


#5 You wrote, "If the dreams threaten to turn from an amusing talking point and into a problem, the coach will be certain to take swift action." It seems to me they are already turning into a problem if they are considering getting help. I would bet that whoever Murray decides to work with will use techniques, routines and/or rituals to try to "fix" Murray's mental game. Well, guess what? He's not broken! Nobody is. But sometimes we get in our own way but don't realize it's coming from us. It would be as if I made a scary face in the mirror and actually got scared. If people can truly understand how their minds work, they will be able to consistently perform at a high level. Unfortunately, this understanding is the only thing that will help Andy take his game to the next level and help him get over his "bizarre dreams."


"The only thing to fear is fear itself." -FDR


I'd love to hear your thoughts.
https://www.edtseng.com/wp-content/uploads/2012/09/Andy+Murray.jpg
409
615
admin
https://www.edtseng.com/wp-content/uploads/2013/06/TsengLogo211-2.png
admin
2012-09-03 17:09:09
2012-09-03 17:09:09
MESSAGE #1645 ANDY'S DREAMING