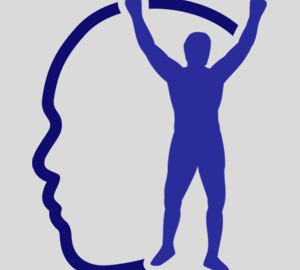 It's easier to act yourself into a way of feeling than it is to feel yourself into a way of acting.
Dr. Jim Loehr once watched hundreds of hours of videotape of professional tennis matches and noticed a difference between the champions and everybody else. The difference wasn't talent or skills, but what they did in the 15-20 seconds between points.
"Champions like Chris Evert…kept their heads high even when they'd lost a point, maintaining a confident posture that telegraphed no big deal. Loehr nicknamed this 'the matador walk' after a Spanish matador told him, 'The most important lesson in courage is physical, not mental. From the age of 12, I was taught to walk in a way that produces courage.'
The tennis champions like Evert would next concentrate their gazes on their rackets or touch the strings with their fingers and stroll toward the back court–focusing, avoiding distraction, relaxing, and effectively letting the past go. After this mini-meditation, they'd turn back toward the net, bounce on their toes, and visualize playing the next point." (Source: Psychotherapy Networker; "Living on Purpose" by Katy Butler)
What's the point?
How you act is how you are going to feel.
Act how you want to feel and you will feel the way you act.
https://www.edtseng.com/wp-content/uploads/2013/06/default2.jpg
300
300
admin
https://www.edtseng.com/wp-content/uploads/2013/06/TsengLogo211-2.png
admin
2010-02-26 06:26:32
2010-02-26 06:26:32
MESSAGE #946 WALK LIKE A MATADOR