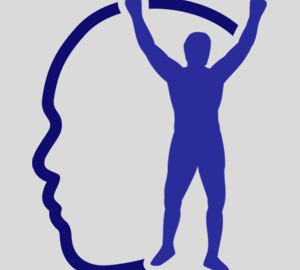 This post is dedicated to the great Annamarie Giurano.
Tomaz Mencinger, sports psychology expert, originally from Slovenia works at the Tennis Academy of Asia in Thailand as a tennis coach and mental training coach for all levels of players.
I asked Tomaz to share his insights and experiences with me by answering the following questions…
1. What do you feel is the most important aspect of tennis? Why?
The answer is not simple since if you miss one part of tennis (fitness for example) you can't play at all. So I believe there are different aspects of tennis that are most important at different stages of learning. For beginners, it's coordination, ball judgment and feel. If they have these, they will learn good technnique and be able to rally. For advanced players, who have mastered the physical and technical part of the game (which 99% of the players who practice for 10 years can achieve) it's the mental part. One part of that is the thinking part – tennis strategy and the other part is the mental toughness part, where the player has to control his own mind in order to play his best tennis. The main issues in the mental part are how to overcome the fear of losing, dealing with pressure, dealing with distractions and controlling emotions overall.
2. How can you instantly improve your tennis game?
I've seen the best results with video analysis where the player for the first time saw their movement and footwork. The improvement was instant when they went back on court.The other way is with a tactical tip that exploits opponent's weakness. The match can change from 2:6 to 6:2 by only placing (or serving) the ball in a different spot.
3. What does it take to become a great tennis player?
First, the fundamentals: physical preparation (reactions, speed, coordination, stamina, explosive strength, …) and excellent technique and ability to play all the shots from different incoming balls. Second, understanding general tennis strategy and tactical variations. And third, the ability to control the mind. The human mind thinks by itself even if we don't want it to. (try not to think for 1 minute and you'll see) The player must be able to observe and select which thoughts are useful and which are not and remove or replace them. The player must also be able to stop thinking and let the subsconscious mind control the body as it has been trained for years.
Homework: Take all the tips from Tomaz that apply to your game and write them down on an index card and keep it in your tennis bag. Read it before you play or practice.
Thanks, Tomaz.
https://www.edtseng.com/wp-content/uploads/2013/06/default2.jpg
300
300
admin
https://www.edtseng.com/wp-content/uploads/2013/06/TsengLogo211-2.png
admin
2007-09-14 10:14:00
2007-09-14 10:14:00
Mental Training Secrets From The Far East...