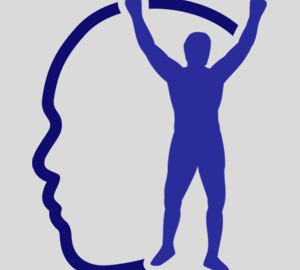 So today I went into the city to spend some time with my friend, the great Bob Ryland, the first black professional tennis player and Arthur Ashe's hero. We had a great lunch with tennis pro Fred Weiland and then Bob and I walked over to the Central Park Tennis Courts and talked to some people, including Caroline, who runs the courts, about Bob and me giving a talk there.
On my way up to the city, I got a message on Facebook from Ben Sturner, CEO of Leverage Agency, one of the top sports and entertainment agencies in the world. Ben invited me to his gorgeous office, filled with sports memorabilia on Fifth Ave. My schedule allowed, so I stopped by.
Ben and I were sitting in his office talking about when I could talk to his team about goal-setting. And then he said, how about today?
"Let's do it," I said.
I didn't have anything prepared, but I have spent my whole career preparing.
As a speaker, the last thing I want to do is rely on my notes. My goal is to speak from the heart and as a result, I know the material better and can give impromptu talks like today in New York City.
How can this help you?
1. Know your stuff.
2. Be brave (and flexible) enough to perform in a moments notice.
3. Give it your all, whether you feel like it or not.
4. Never turn down an opportunity to share your knowledge and improve your craft.
5. Help others.
Thanks for reading.
https://www.edtseng.com/wp-content/uploads/2013/06/default2.jpg
300
300
admin
https://www.edtseng.com/wp-content/uploads/2013/06/TsengLogo211-2.png
admin
2010-04-23 20:55:59
2010-04-23 20:55:59
MESSAGE #1004 WING IT