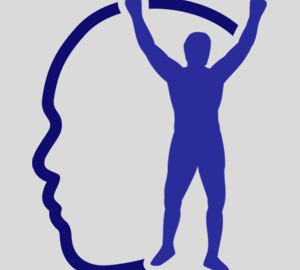 Suppose you are playing a tennis match and the score is tied. Your opponent hits you a weak shot and you…hit the ball into the bottom of the net.
How do you react?
If you're like most people, you will either, let out a sigh of frustration, say something like, "How can you miss that?!?" or perhaps even hit your racquet on the ground.
Do these reactions help you or hurt you?
They hurt you, of course. Plus, you will give your opponent increased confidence to "finish you off."
Here's a better response for next time:
1. Transfer the racquet into your opposite hand.
2. Immediately turn away from the net.
3. Walk confidently.
4. Take a long, deep breath.
5. Think about how you can make an adjustment next time.
6. Say an affirmation to yourself like, "That shot is in the past—I can't control the past. Let it go and focus on this point."
7. Move your feet like a boxer, and get ready for the next point.
8. Think about your strategy for the next point.
9. Trust your game.
10. Just play.
The greatest athletes in history have something in common, and that is, they are able to let go of past. You can too, it's a choice.
Thanks for reading.
JUST RELEASED! How to be Unstoppable—A Mental Skills Workbook by Ed Tseng. If you are an athlete, coach, parent or just someone who wants to be more mentally tough at work or in life, pick one up today! In a few weeks, Ed will be introducing the workbook to some Yankee players down in Spring Training. Email for team discounts, otherwise order above under PRODUCTS.
https://www.edtseng.com/wp-content/uploads/2013/06/default2.jpg
300
300
admin
https://www.edtseng.com/wp-content/uploads/2013/06/TsengLogo211-2.png
admin
2011-02-24 23:01:01
2011-02-24 23:01:01
MESSAGE #1310 FORGET IT