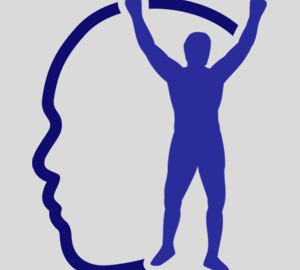 We encounter stress every day in sports, in school, in our jobs and in our relationships. One of the three main areas of peak performance is relaxation. Everyone tells us we need to relax, but nobody teaches us HOW to relax. You will learn how in today's blog message.
I am currently reading a great book entitled, "Just One Thing: Developing A Buddha Brain One Simple Practice At A Time" by Rick Hanson. Below are some of my favorite de-stressing techniques he shares in his book.
1. Do a few things more slowly than usual. Leisurely lift the cup to your lips, don't rush through a meal, let others finish talking before jumping in, or stroll to a meeting instead of racing. Finish one task before moving on to another. A few times a day, take a long slow breath.
2. Take lots of microbreaks (hey, I did this yesterday!). Many times a day, step out of the stream of doingness for at least a few seconds: close your eyes for a moment; take a couple of deep breaths; shift your visual focus to the farthest point you can see; repeat a saying or prayer; stand up and move about.
3. Make your body happy. Wash your face; eat a cookie; smell something good; stretch; lie down; rub your eyes or ears.
4. Go on a mental holiday. Remember or imagine a setting (mountain lake? tropical beach? grandma's kitchen?) that makes you feel relaxed and happy. When you can, go there and enjoy yourself. As I've told myself in certain situations, "They may have my body, but they don't get my mind."
5. Before beginning a routine activity, take a moment to become fully present. (My favorite). Try this with meals, starting your car, brushing your teeth, taking a shower, or answering the phone.
The time is NOW.
Do you have any favorite ways to beat stress? Leave your comments below.
https://www.edtseng.com/wp-content/uploads/2013/06/default2.jpg
300
300
admin
https://www.edtseng.com/wp-content/uploads/2013/06/TsengLogo211-2.png
admin
2011-10-01 23:25:14
2011-10-01 23:25:14
MESSAGE #1529 HOW TO BEAT STRESS