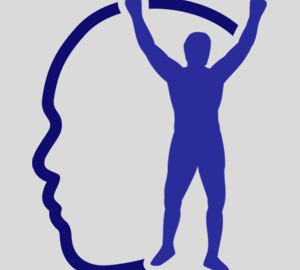 Today's message is especially dedicated to the great Muhammad Ridwan, Marketing Communications Officer at the Singapore Sports School.
In yesterday's message, I talked about getting started. And yesterday, I got started. As I look back on my life, I see some failures, which turned out to be blessings in disguise. I also see many successes, which I am proud of. My purpose in life is to help as many people as I can, in any way that I can. I want to leave a legacy. So I've been thinking about how I could get to the next level and make the invisible…VISIBLE.
While talking with my friends, the great Mary Jane and Hugo Rossi, the idea of a private sports school came up. I loved the idea. That idea has been marinating in my mind for the past couple of weeks…so I began to do some research.
The best school that I found was the Singapore Sports School. They have an amazing website and the school looks exactly like something I would want to start. Being the action-oriented person that I am, I sent them an email stating that I was looking to start a similar school in the US. Well, guess what? This morning I received a wonderful and detailed email from Muhammad Ridwan with loads of information on their school and their daily schedule.
WOW.
This is amazing on many levels.
1. I don't have to start from scratch to start my school.
2. I now have a resource to turn to with any questions or concerns.
3. Now I want to return the favor, so I have offered to go to Singapore to give a seminar.
4. Because they were so generous to share their information, I will speak highly of them.
Many people like to keep their information to themselves, but I think that that is weak. When you share information, you are powerful. That shows confidence and it also helps you grow and become better. If you give everything away, you are forced to learn new ways. The last thing you want to do is keep all your information to yourself and not improve. That is why I have this blog and that is why I am writing a book.
So, needless to say, I am quite excited. The ball is rolling. So thank you to the Rossi's and thank you to Muhammad Ridwan and the Singapore Sports School.
Don't forget to listen in on "Capitol Talk" today from 1-2PM…Calvin Iszard will be interviewing me on success, motivation and my new book…WBCB 1490AM
Thanks for reading.
https://www.edtseng.com/wp-content/uploads/2013/06/default2.jpg
300
300
admin
https://www.edtseng.com/wp-content/uploads/2013/06/TsengLogo211-2.png
admin
2008-02-22 14:15:00
2008-02-22 14:15:00
MESSAGE #206 ED TSENG JUST GOT STARTED...