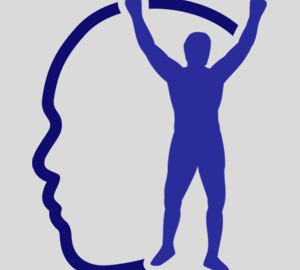 Today's message is especially dedicated to the great Calvin Iszard, radio personality, host of "Capitol Talk," WBCB 1490AM.
I have to admit, when I was being interviewed yesterday by Calvin Iszard on "Capitol Talk," I was nervous, really nervous. Thank goodness it was audio, not video, because my hands were shaking a little bit. I had never been interviewed on the radio like that before and didn't know what to expect. But I didn't ACT like I was nervous. I acted confidently and then I FELT confident. Several people told me afterwards that I sounded great. In fact, WBCB wants me to go back once my book is out.
So what does that tell you? You don't have to FEEL great to ACT great. Don't let your feelings dictate how you perform. Just ACT the way you want to perform, then, you will FEEL great and get the result you want. This can be done in ANY situation.
Watch your thoughts; they become words.
Watch your words; they become actions.
Watch your actions; they become habits.
Watch your habits; they become character.
Watch your character; it becomes your destiny.
-Frank Outlaw, actor
Once you begin to understand that you don't need to feel great to act great, and that once you start taking the actions you desire, you are on your way to transforming your life to what you imagined. In order to live the life you want, you have to already ACT like you lead that life. All successful people ACTED successful before they BECAME successful.
-Ed Tseng, peak performance expert, motivational speaker, author
https://www.edtseng.com/wp-content/uploads/2013/06/default2.jpg
300
300
admin
https://www.edtseng.com/wp-content/uploads/2013/06/TsengLogo211-2.png
admin
2008-02-23 13:53:00
2008-02-23 13:53:00
MESSAGE #207 MIND GAMES