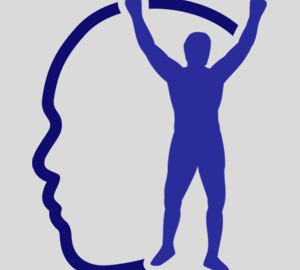 Hola again from Cancun, Mexico. I came to a startling and beautiful realization yesterday.
Even though the sun is hot and the drinks are cold, my favorite moment so far was when I received the following email from Newark, NJ…
Dear Ed,

I've been out of touch the past few weeks since I've been on tight time constraints with work, nevertheless, I do keep myself up to date with your blogs. I saw that you're in Mexico. I love Mexico and I hope you end up enjoying it just as much. I think I'll make another trip there soon so that I can enjoy the history and culture of the Cancun area. So I've been on this kick as my subject suggests. I've taken a lot from your information session from CanDo Fitness and I must say it's really worked. I woke up one week and made a committment to be positive and have the best damned week I could possibly have. Even if people get in my way or try to bring me down, I'll keep the thought in my mind that I will have the best week ever. Guess what? At the end of the week, I was feeling better than ever. I made the committment to myself to be better and to do the things that make me happier, such as getting focused at work, replacing my iPod since my old one crashed on me and I was in need of my music, spending more time with my family and friends.

Ultimately, everything that I needed to do to make me happier, I did. I didn't let my coworkers interrupt me of getting my assignments updated, I didn't let my friends bring me down with their problems, I didn't let my family interfere with my personal time, and at the end of the week, everything was just the fruit of my original choice for the week. So I did it again the following week. And yet another wonderful week with great products. My boss has been more pleased with me, his boss is also very pleased, and I am loving the kudos I am getting for turning in my assignments with time to spare and with very little errors if any. I have to admit, the advice you gave about "if you're not feeling too well, smile for a few minutes and you'll start feeling better" really did make a difference. I honestly feel now like my mind is in a better place, and the positive me is starting to emerge as it used to many years ago before I trapped myself into the rat race. So I guess I'm trying to thank you for the encouraging words of wisdom that have started this really cool avalanche of positivity. Enjoy your trip again.

Alexa
I get emotional just re-reading that email. That tells me that the path I am on is the right one and that you could have all the beauty and riches in the world, but true happiness and fulfillment comes from helping others. Too many people chase material objects and money/fame but the truth is that you could INSTANTLY be the happiest person in the world…it's already inside you. A winning mindset is the foundation to success.
Thank you Alexa for being an inspiration to me and my readers.
Thanks for reading.
Adios.
https://www.edtseng.com/wp-content/uploads/2013/06/default2.jpg
300
300
admin
https://www.edtseng.com/wp-content/uploads/2013/06/TsengLogo211-2.png
admin
2008-03-06 17:41:00
2008-03-06 17:41:00
MESSAGE #219 A STARTLING REALIZATION...