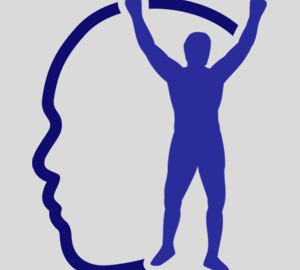 This message is especially dedicated to the great Bo Schembechler and John U. Bacon.
Bo Schembechler was the winningest coach in the history of the nation's winningest college football team. As coach of the University of Michigan Wolverines, he had a record of 234-65-8, the fifth best tally of all college football coaches in history. John U. Bacon has written for TIME, the New York Times, ESPN The Magazine, and Sports Illustrated, among others, earning national honors for his work. He also teaches at the University of Michigan, gives speeches across the country, and hosts a weekly radio program. Bo Schembechler and John U. Bacon just came out with a book called, Bo's Lasting Lessons: The Legendary Coach Teaches the Timeless Fundamentals of Leadership.
I met with John U. Bacon a few days ago and asked him what tips he could give my readers. As I was speaking with him, I could tell he was a good guy. I could tell he was intelligent and passionate about what he does. Below is an excerpt from the book…
"Let's start with first things first: passion. Because without that, nothing else I'm going to tell you in this book is going to be worth a damn. It just won't do you any good.

Because the fact is, you're never going to be able to lead others effectively unless you put your whole heart into what you're doing. If it's just a job to you, it's going to be just a job to them. And trust me: You're not going to fool them.

So you need to find something you really love to do, because otherwise you're going to hate it. And if you hate your work, you'll never put in the kind of effort the guys at the top are putting into it. You'll lose!

Once you figure out what you love to do, don't worry about the money or the prestige or anything else. Those things won't make you happy if you hate your job.

For me, it was easy to figure out what I loved-football! The game got me at an early age, so when people talk about all the sacrifices I'm supposed to have made pursuing this crazy life-in time, in money, in status-I have to laugh. They weren't sacrifices to me. I got to coach! And that's all I ever wanted to do."
So whether you are a student, businessman/woman, artist, singer, doctor, lawyer, be passionate about what you do. Or find out what you're passionate about. There isn't a day that goes by that I don't have much gratitude that I am doing what I love, from teaching tennis, giving seminars, writing in my blog daily and helping people from all walks of life achieve greatness. Thanks for reading.
Thanks Bo and John.
https://www.edtseng.com/wp-content/uploads/2013/06/default2.jpg
300
300
admin
https://www.edtseng.com/wp-content/uploads/2013/06/TsengLogo211-2.png
admin
2007-10-07 16:21:00
2007-10-07 16:21:00
Message # 70 Leadership Tips From Bo Schembechler and John U. Bacon