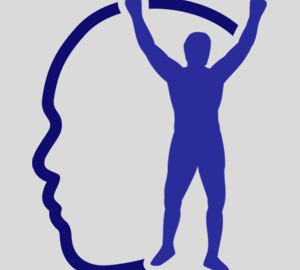 Today's message is especially dedicated to the great Derek Jeter, Captain of the New York Yankees.
I recently read an article in Men's Health on Derek Jeter; I had always been a fan of his from day one, but now this article just solidified that. Here's what I got out of it.
Jeter describes himself as, "competitive to a fault." I like that. See so many people look at potential or grades as the end-all and be-all to success, but it's the ones that WANT it most that get it. "You tell me you want to race down the street, I'm going to try to beat you," he says. "My grandmother asks me to race down the street, I'm going to try to beat her. And I'll probably enjoy it." Jeter chuckles after that last comment.
I also liked the approach he took to the minor leagues…
"I remember going from rookie ball to A, to double A, then to triple A. At every level it seemed like the game was faster. The bigger the situation, the more the game speeds up. That's all mental. It messes people up. You think, 'I've got to do this, I've got to do that.' when in reality, all you have to do is the same thing you've always been doing. Slow it down. Realize you've been in this situation before. You've been successful in this situation before. Be calm. The more you can do that, the more pressure you take off yourself and the easier it is to perform."

I really like that philosophy because it truly is all in your perception.
Here's another great quote from Jeter, "I love it when people doubt me. It makes me work harder to prove them wrong."

Talk about goals…Jeter is already looking past his playing days. His plan is to open 24 Hour Fitness Derek Jeter Clubs in New York City and eventually becoming an owner in baseball. Derek Jeter realizes that his baseball career is only going to be a small part of his life; that's a great lessons for everyone out there.
Derek Jeter has fun but takes his job seriously. Here's proof…
"When it's all said and done, the worst thing you can say is, 'Ah, well, I could've been better if I'd worked a little harder.'"

Speaking of peak performance, if you missed last night's teleseminar on Peak Performance for Athletes, you can call now to listen to the recording. (641) 715 3470 Access number 1051282#.
Thanks for reading.
https://www.edtseng.com/wp-content/uploads/2013/06/default2.jpg
300
300
admin
https://www.edtseng.com/wp-content/uploads/2013/06/TsengLogo211-2.png
admin
2008-03-21 12:42:00
2008-03-21 12:42:00
MESSAGE #235 "NOW BATTING, NUMBER 2, THE SHORTSTOP, DEREK JETER, NUMBER 2...