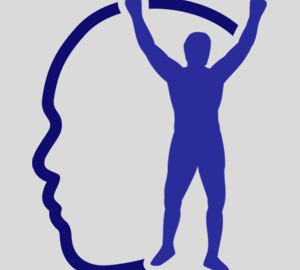 Today's message is especially dedicated to the great Val Barnaby.

The way to become one of the best is to…

Train with the best.

Learn from the best.

Hang around the best.

Val Barnaby was one of the best. He played football for Rutgers and signed a free agent contract with the Detroit Lions of the NFL. Val was tied for second in the Big East (14th nationally) with 10.0 sacks in 2005… Helped lead the Scarlet Knights pass rush which ranked second nationally with 47 sacks… Tied for seventh in the conference with 13 tackles for loss… Finished career with 109 tackles, 23 tackles for loss and 12.0 sacks.

I trained with Val on Tuesday. I was about to do a quick workout on my own but after my warm up, I walked by Val who was being trained by Parisi Speed School Manager, Anthony Carter and all I heard was "Hey Ed, wanna workout?" I looked up and saw the shadow of a 6'3″, 285lb Defensive End waiting for a response while doing one armed standing rows.

I wasn't sure if he was serious or not, but without hesitation, I said, "Sure." So I joined their workout session and it was amazing. Carter worked us out for about an hour focusing mostly on the back and finishing with abs.

Now I know what you're thinking, and no, I didn't lift the same amount as Val. But I did the same routine. I'm not trying to get into the NFL, though I felt like I might be able to be a running back for the Cowboys after our workout. So I did less weight, not only to prevent injury, but to be specific to my own fitness goals.

And yes, I'm still a bit sore today, but not TOO sore.

So how does this relate to you? Well, whatever you want to be great at, seek out the great ones and find out their secrets. Ask them what they would do if they were in your shoes. See if they are willing to be a mentor to you. Spend as much time as you can with them. Work for them. You become the average of the five people you hang around most. And don't think the experts won't want to talk to you, you might be surprised. At the very least, read the books that the experts have written. There's many options.

After I worked out with Val, I instantly felt stronger, more energized, more confident and ready to take on the world.

You can too.

"All our dreams can come true-if we have the courage to pursue them."
-Walt Disney

Thank you to Val Barnaby and Anthony Carter…and thanks for reading.
https://www.edtseng.com/wp-content/uploads/2013/06/default2.jpg
300
300
admin
https://www.edtseng.com/wp-content/uploads/2013/06/TsengLogo211-2.png
admin
2008-03-27 15:04:00
2008-03-27 15:04:00
MESSAGE #241 HOW TO BECOME ONE OF THE BEST...