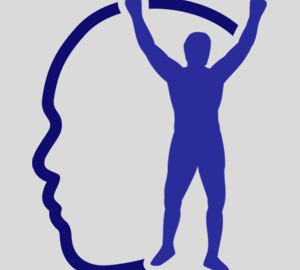 Today's message is especially dedicated to the great Bart Starr.

Bryan Bartlett Starr is a former professional professional football player and coach. Wearing #15, he was the quarterback for the Green Bay Packers (1956-1971) and the MVP of the first two Super Bowls. Starr earned four Pro Bowl selections and was inducted into the Pro Football Hall of Fame in 1977. He was ranked number 41 on The Sporting News' list of the 100 Greatest Football Players in 1999. Starr also has an NFL award named after him…the Bart Starr Award is given annually, by a panel of judges, to an NFL player of outstanding character. He was Vince Lombardi's quarterback.

I met Bart Starr last night and had the pleasure of having a great conversation with the living legend before his talk for the Mercadien Group. I could talk forever about Bart Starr's accomplishments, but that's not what he's all about. Bart Starr is about helping others. It takes a lot to impress me and he certainly did that. He then went on give a fantastic talk that blew me away.

Bart was an amazing speaker sharing stories about his playing days and Vince Lombardi; giving inspirational quotes and tips on how to win in the game of life. Here's what I got out of his talk…

Bart was wearing his Super Bowl II ring. It was big. But what was bigger was the way he spoke from the heart.

"It's easy to have faith in yourself and have discipline when you're a winner, when you're number one. What you've got to have is faith and discipline when you're not a winner." -Vince Lombardi

Starr said that when he first met Vince Lombardi, Lombardi started off by saying, "Thank you…it's an honor to be your coach." I truly got that impression from Bart Starr last night, as well. Part of success is being humble.

"Chase perfection, and you'll catch excellence."

Bart said that we are in charge of our attitudes and shared a great quote by Steven Covey…

"I want to live a life of integrity and make a difference in the lives of others."

Bart Starr says we can do that every day. "We all have talent and our attitude maximizes it." I agree.

He also said that we should have a game plan (purpose), otherwise our goals are no good.

Be Proud

Lead with Enthusiasm

Have Courage (to work through tough times)

Be Prepared and Organized

Have Integrity

Have Humility (count your blessings)

Be Courteous and Kind – "Some people that come into our lives are like waves, they don't stay long. Others stay a while and put footprints on our hearts and touch our souls."

Have Love (for and towards others)

Have a Sense of Humor (be able to laugh at yourself)

Bart Starr knows that success isn't about your accomplishments, it's about OTHERS. He talked about how Stevie Wonder once received a letter requesting that he visit a cancer clinic between concerts and of course he did. But the amazing thing is that Stevie performed much STRONGER at the next concert.

Bart said that Lombardi never really talked about football, he talked about life.

I went into last night's talk hoping to get just ONE thing to take away, but I left with much more including motivation and inspiration from Bart Starr, not only a living legend in football, but more importantly, a living legend in life.

Thank you Bart.

Thanks for reading.

https://www.edtseng.com/wp-content/uploads/2013/06/default2.jpg
300
300
admin
https://www.edtseng.com/wp-content/uploads/2013/06/TsengLogo211-2.png
admin
2008-04-30 14:53:00
2008-04-30 14:53:00
MESSAGE #275 AN EVENING WITH A STARR...