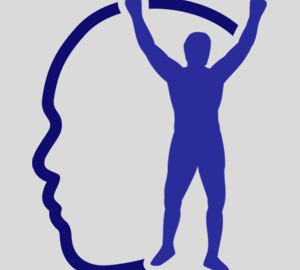 Today's message is especially dedicated to all the inmates at the Mercer County Juvenile Detention Center.

Well, I walked into the Detention Center yesterday with its two sets of 20 foot fences and didn't know what to expect. I checked in at security and then went into another room to wait. After that I was greeted by the recreation director and was searched by a guard.

I was prepared to give talks to three different groups and after I set up, the boys in the green shirts and khaki pants walked in single file. There was a bit of tension in the air and I didn't make any eye contact initially. Well after a brief introduction, I started my talk. I knew I had to capture their attention and earn their respect within the first 2 minutes. Those of you that have heard me talk know that I incorporate magic into my talks as metaphors. So within the first 2 minutes, I made a glass coke bottle disappear into a paper bag and the crowd went wild.

The first group was the older boys, the second group younger and the third group was all girls.

I had high expectations going into the talks and I think that they exceeded expectations. I can't speak for the inmates but to me good indicators were the following comments…

"Thank you Mr. Tseng…Thank you Mr. Tseng."

"Are you coming back next week?"

Many of them came up to me afterwards and shook my hand.

One of the greatest moments of my life.

I look forward to helping create a mentoring program for them and tennis/fitness programs this summer.

Thanks for reading.
https://www.edtseng.com/wp-content/uploads/2013/06/default2.jpg
300
300
admin
https://www.edtseng.com/wp-content/uploads/2013/06/TsengLogo211-2.png
admin
2008-05-18 11:19:00
2008-05-18 11:19:00
MESSAGE #293 A TOUGH CROWD #2