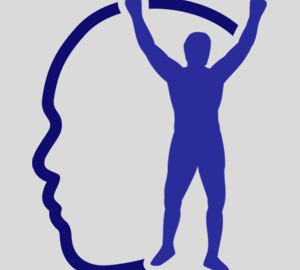 Today's message is especially dedicated to the great Amy Pertetua.

How are you doing?

Wait, let me explain – I don't want to know how you're feeling…

I want to know how you are doing…

in your sport

in your job

in your musical instrument

in your relationships.

You see, if you don't know where you are, you can't get to where you want to be. Most people in the world just go through the motions and see what life brings them. The successful people in the world create the life they want.

So how are you doing? Let me explain what I mean by way of a story.

There was once a little boy in a small town. One day the boy walked into the local grocery store and asked to use the phone. The manager let him, so he dialed a number and then spoke into the phone, "Hello, may I speak to Dr. Smith?"

"This is Dr. Smith," the person on the other line responded.

"Dr. Smith, do you have someone to cut your lawn and tend to your flower bed?"

"Oh, yes, I already have someone doing those things for me."

The boy said, "May I ask what kind of job that person is doing?"

"An excellent job, thank you," was the reply.

"Okay, thank you for your time."

So the little boy hung up the phone and began walking out the door when the manager of the store approached him.

"Young man, I like how you presented yourself on the phone and am impressed by your attitude. Let me offer you a job."

"Thank you so very much, but I already have a job. I'm Dr. Smith's boy – I was just checking in to see how I was doing."

When was the last time you asked how you were doing?

Ask your coach.

Ask your boss.

Ask your romantic partner.

Don't refrain from asking just because you might get an undesirable response. That's the whole point! Getting feedback so you can get to the next level.

"If you don't know where you're going, you could wind up someplace else."
-Yogi Berra

Thanks for reading.

https://www.edtseng.com/wp-content/uploads/2013/06/default2.jpg
300
300
admin
https://www.edtseng.com/wp-content/uploads/2013/06/TsengLogo211-2.png
admin
2008-08-29 11:47:00
2008-08-29 11:47:00
MESSAGE #396 DO THIS AND YOU'LL BE BETTER THAN EVERYONE ELSE...