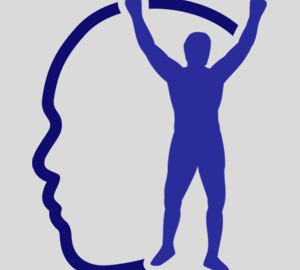 I'm not here to give you something to eat…I'm here to make you HUNGRY!
This message is dedicated to The Azzaro Family.
EXCELLENCE IN THE ART OF PIZZA
For those of you that don't know, a tomato pie is basically a pizza, but instead of sauce, they use actual tomatoes. The crust is crispy and they only use a little cheese. It is MY pizza of choice. Papa's Tomato Pies started in 1912 and is now the 2nd oldest Tomato Pie Restaurant in the United States. Last night I spoke to Donnie Azzaro, owner and expert pizza maker, while enjoying one of their delicious pies. I had a half plain, half meatball pie. It was perfect. With every bite, there was crispy-ness of the crust. I could then taste the sweet acidity of the tomatoes watering in my mouth. After that, the olive oil and then the cheese. With every bite, I had to make sure I wasn't dreaming. Mmmm…It hit me at so many different levels.
I asked Donnie what has made Papa's such a success over the past 95 years. He said there really is no secret. "Good food, good price and word of mouth. It really just takes hard work, but also keeping it simple." Every morning Donnie makes the dough and the sauce. And guess what? Some days he doesn't FEEL like making the dough and the sauce, but he does it ANYWAY…sound familiar? This expert pizza maker takes action regardless of his feelings.
Papa's uses the freshest ingredients, but has had to change a bit over the years because they have outlasted some of the supply companies. Talk about longevity. The ingredients and recipe really make Papa's stand out and allow them to close in on 100 years. I love everything about Papa's, from the old furniture to all the photos of customers on the walls to the low overhead lighting and the employees that have been around forever. Oh wait, I forgot…the PIZZA! Their tomato pies are amazing! I love the tradition and history of Papa's. When I asked Donnie for his email so I could send him this link, he said, "I don't have email." Talk about old world. I love it.
Donnie says that he could teach ANYONE to become a great pizza maker. You just need to know the strategy.
"Every day is a new day…don't sweat the small stuff." – Donnie Azzaro
Homework: Don't just eat…get HUNGRY…hungry to become great and hungry to learn more!
https://www.edtseng.com/wp-content/uploads/2013/06/default2.jpg
300
300
admin
https://www.edtseng.com/wp-content/uploads/2013/06/TsengLogo211-2.png
admin
2007-10-02 12:58:00
2007-10-02 12:58:00
Message # 65 Food For Thought...