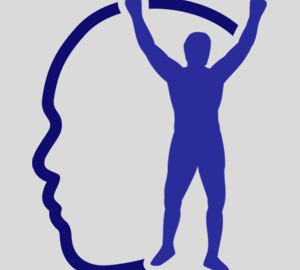 "Adversity causes some men to break; others to break records."
-WILLIAM ARTHUR WARD

Last night I attended "BID TO BUILD UGANDA," a silent auction and WARDANCE film showing in Princeton, organized by Yoga for Unity, and its founder, Kristen Boccumini. Boccumini has already raised $20,000 for this cause and plans on going to Uganda in February to help out.

In Uganda, there has been a civil war going on for 20 years.

"They live in conditions unimaginable to us always living in fear. Rebels come in the night and steal the children away, forcing boys to join and kill even their own family members while the girls are forced into sex slavery."

The film, WARDANCE told us about five year old boys raising their three year old sisters. And babies born with HIV and dying soon after.

But luckily the children have a distraction – music and dance.

This moving film shows one tribe's quest to become the best performers in all of Uganda.

Their instructors kept talking about "mood" and the importance of smiling. When they are playing music and dancing, all of their troubles vanish. Life is good.

They worked hard. "We are going to show them that we are giants."

Remember David and Goliath?

The competition consisted of eight categories and they, the Potango tribe, ended up winning the Traditional Dance category. They were the first ones to ever bring home a trophy.

Nobody expected them to win, but they worked hard and believed in themselves.

"Even though we live in the war zone, we can still do great things in life."

You may not live in the war zone, but you may have some adversity in your life. You may face challenges. The right attitude will determine what type of results you get.

Bob Ryland lived through segregation. He thought, "It is what it is. You can't do anything about it." But Ryland is one of the most optimistic people I know.

You should have seen the smiles on the children of Uganda when they were singing and dancing.

If Bob Ryland and the children of Uganda can smile in adverse situations, I think we have it pretty good. I know I will never complain again.

Don't count the days, make the days count.

Thanks for reading.

https://www.edtseng.com/wp-content/uploads/2013/06/default2.jpg
300
300
admin
https://www.edtseng.com/wp-content/uploads/2013/06/TsengLogo211-2.png
admin
2009-09-25 12:50:00
2009-09-25 12:50:00
MESSAGE #791 UGANDA IS JUST LIKE THE UNITED STATES...