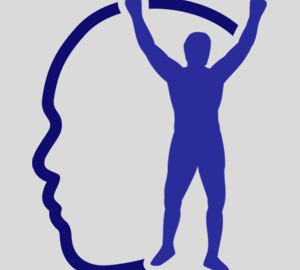 Jon Wertheim has been a full-time member of the Sports Illustrated staff since September 1997. He is one of the magazine's most versatile writers, as he covers a broad range of topics including tennis, the NBA, sports business and social issues. Wertheim's work has been included in The Best American Sports Writing anthology and he has written several books, including "Blood in the Cage," "Venus Envy," and "Strokes of Genius," which is currently on Amazon.com (http://www.amazon.com/Strokes-Genius-Federer-Greatest-Played/dp/0547232802).

I spoke with Jon yesterday and asked him the following questions…
ET: What, in your opinion are the three keys to success in writing?

JW: 1) Passion for the subject. Whether it's a piece of fiction or a report from a school board meeting, it's so much easier to write when you care about the topic. 2) Reporting. When you go nuts on the reporting, the pieces tend to write themselves. 3) Practice. Sounds trite, but like any skill, it only gets better with rehearsing.

ET: How long did it take for you to become successful?

JW: I don't really look at myself as successful. There are pieces I wrote in high school that I'm still proud of; there are pieces I've written in the past year I'm embarrassed by. It's a source of both exhilaration and frustration but every time you write, you start every time with a blank screen. You're only as successful as your last piece of work.

ET: Do you think anyone can become a writer?

JW: I do think anyone can become a writer. It's such a passion-driven pursuit that attitude and discipline mean more than level of education for instance. It helps if you enjoy reading. It helps if you have the discipline to see a piece through. It helps if you can type better than I can. But, especially, in this digital age, there are really few barriers to entry.

ET: What is your favorite aspect of your job?

JW: My favorite aspect of the job is telling compelling stories that, yes, are usually sports-related, but hit on deeper themes. Sports are such powerful tools to understand the culture: politics, sex, race, economics, etc.

ET: How does writing help you in other areas of life?

JW: Good question. The discipline writing demands carries over from everything to time on the treadmill to diet. It's been a way to meet people from all over and travel the world. It's given me the flexibility to work from home and see plenty of my wife and kids. But mostly it's a source of enjoyment. Little puts me in a better mood than feeling as though I've had a strong writing session.

I have studied experts in all different fields, ie, sports, music, writing, painting, business and academics, and it is amazing to me how similar they all are. The above interview proves that point. Like Mr. Wertheim says, you need to have passion for what you do and you practice. Then, you can do anything.


Thanks for reading and thank you, Jon Wertheim.
https://www.edtseng.com/wp-content/uploads/2013/06/default2.jpg
300
300
admin
https://www.edtseng.com/wp-content/uploads/2013/06/TsengLogo211-2.png
admin
2009-05-12 10:46:00
2009-05-12 10:46:00
MESSAGE #652 STROKES OF GENIUS...