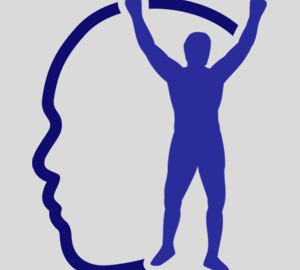 "Don't be well-rounded…be sharp-edged."

Well, it's one of my favorite times of year again – the Major League Baseball Postseason. And my New York Yankees are looking to win their first World Series ring since 2000.

I just finished reading the most recent Sports Illustrated article on Yankee closer, Mariano Rivera.

I want you to be like Mo.

He only throws one pitch. And he throws it well – better than anybody.

Many people go through life trying to do everything well. They try to be "well-rounded."

Would you like to be pretty good at many things, or would you like to be great at one thing? Only you can answer that.

Let me tell you about Mo…

In the postseason, "his 0.77 ERA is the lowest among all pitchers with at least 30 innings. He is the only man in history to get the last out of the World Series three times. No one is close to his record 34 postseason saves." (Verducci, T. October 2009. Mariano Saves. Sports Illustrated, 46.)

Mariano only throws one pitch.

Well, he throws it 92% of the time.

It's the cut-fastball, or the "cutter."

"You know what's coming, but you know what's coming in horror movies too. It still gets you," says former Kansas City Royals first baseman, Mike Sweeney.

And he does it under pressure. How?

Focus. The right mindset. Nothing bothers him.

"My mental approach is simple: Get three outs. As quick as possible. If I can throw three, four pitches, the better it is. I don't care how I get you out. As long as I get you out. The quicker, the better. And that's the only thing I have on my mind."

Rivera is nearly 40 years old and his stats are better now, towards the end of his career.

He takes it seriously because he knows one day he won't be able to stand on that mound of dirt surrounded by the Merion Bluegrass. He doesn't go out and party. He believes in taking care of himself.

"I have bad games, but my confidence doesn't change. Right after the game I will ask, 'What happened?' I go through the game. After that, it doesn't hurt me at all," says the Yankee closer.

In September, when Rivera blew his first save since April 24, he walked out of the clubhouse enjoying a chocolate ice cream cone.

Win as if you expect it and lose as if you enjoy it.

"I don't want to second-guess myself when I retire. I want to know that I did everything that I could possibly do for my teammates to give us a chance win. If it didn't happen, I don't want it to be because I didn't give it my best."

Be like Mo today…


Thanks for reading.


https://www.edtseng.com/wp-content/uploads/2013/06/default2.jpg
300
300
admin
https://www.edtseng.com/wp-content/uploads/2013/06/TsengLogo211-2.png
admin
2009-10-05 14:09:00
2009-10-05 14:09:00
MESSAGE #801 BE LIKE MO...