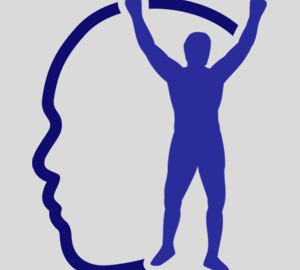 Today's message is especially dedicated to the great Ashley Fisher.
Well, it is currently 11 degrees (but feels like 3 degrees) fahrenheit here in Princeton, New Jersey. Everywhere I go, I hear people complaining about how cold it is outside. It seems to be making many people feel angry, annoyed, and depressed.
Guess what?
It is impossible for the weather to affect how you feel.
Disagree?
Then how do you account for some people hating cold weather and others loving it?
What's the difference in why they feel one way or the other?
It's in their thoughts. Feelings are created by thought and thought alone. In other words, nothing outside of you has the ability to affect you.
People who hate the cold have thoughts like, "I really don't like getting in my car when it's cold" or "I hate having to scrape off my car." Then they feel annoyed.
People who love the cold have thoughts like, "This is great skiing weather!" or "This is a perfect hot chocolate day!" Then they feel excited.
When we have a thought, we automatically have a corresponding feeling. 100% of the time. 24 hours a day, 7 days a week…whether you know it's happening or not.
I know what you're thinking…"Ed, how do I change my thoughts?!?"
Answer: You can't.
Your thoughts will change naturally if you don't make a big deal out of them. For example, if you looked at the weather report and it said it would be 11 degrees today, you might have a thought like, "Gosh, that's cold, it's going to be miserable out there today." If you take that thought seriously, your mood will begin to go down. On the other hand, if you just let that thought pass, a new thought will probably replace it like "Big deal, I'll just bundle up…I can't wait to get some fresh, crisp air in my lungs."
Thoughts come and go and feelings come and go. When we don't put much value on the content of our thinking, we naturally reset to a place (space) of happiness, clarity, wisdom, and peak performance.
It's like when you hold a cork under water…if you just let go of the cork, it will float up to the surface all by itself. Your state of mind is the same way.
The only thing holding the cork back is your hand.
The only thing holding your state of mind back is your thinking.
Final thought: You know how people say don't believe everything you hear? It's also true that you shouldn't believe everything you THINK.
Thanks for reading.
Ed Tseng
Peak Performance Coach
Author, Speaker
Pro of the Year USTA/NJD 2005

609.558.1077
For a free 10-minute consultation, email:
https://www.edtseng.com/wp-content/uploads/2013/06/default2.jpg
300
300
admin
https://www.edtseng.com/wp-content/uploads/2013/06/TsengLogo211-2.png
admin
2013-01-23 08:39:54
2013-01-23 08:39:54
MESSAGE #1654 "IT'S SOOO COLD OUTSIDE!"