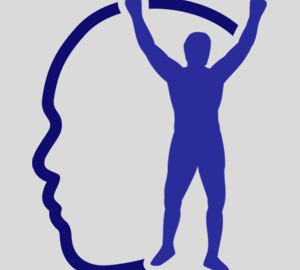 "I'm just like everybody else."
-RAYNA DUBOSE, motivational speaker

I was so excited about this blog entry that I couldn't wait until tomorrow to post it…

I have a new hero (she-ro); her name is Rayna DuBose.

Rayna had a full-scholarship to Virginia Tech to play on their women's basketball team.

In 2001-02: A 6-3 center, DuBose played in 13 games … Never missed a collegiate free throw attempt (15-15) … Scored in double figures four times … Had 10 points in collegiate debut against Northwestern State (11/24) in LSU Crawfish Classic …Tallied a career-high 13 points in only ten minutes against Vermont (3/20) in WNIT Quarterfinal.


High School: Averaged 15.5 points, 13.1 rebounds and 3.0 blocks her senior year for Coach Marcus Lewis at Oakland Mills H.S., in Columbia Md. … Led the team in scoring and was the school's all-time leading scorer with 1,067 career points … Was named one of the top 30 centers in the nation by All-Star Girls Report.

Impressive, right?

Wrong.

DuBose was hospitalized at Montgomery Regional Hospital with meningococcal meningitis on April 2, 2002, just over a week after the Hokies had completed the basketball season. This rare disease is a bacterial infection that leads to inflammation of fluids surrounding the brain and spinal cord. The next day she was airlifted in critical condition to the University of Virginia Medical Center where she would remain for the next 97 days. She spent three weeks in intensive care before being upgraded to fair condition.


In early May of 2002, she underwent a series of surgeries in which doctors amputated parts of all four limbs due to tissue damage caused by the infection. On July 8, DuBose was transferred to Good Samaritan Hospital, a Baltimore rehabilitation facility near her home in Columbia, Md. Soon after, she returned to her home and began regular visits to the rehab facility where she later would be fitted for prosthesis for her arms and legs.

After the pain, therapy and what seemed like torture, Rayna returned back to Virginia Tech in the summer of 2003 to return to her normal college life as if nothing had ever happened. With a year off from school in 2002 she still remained active, taking on-line classes and staying a part of the Virginia Tech Women's Basketball team by serving as a Student Assistant Coach, still traveling and being a part of the team.


In 2003 she received the Most Courageous Award at the Men's Final Four in New Orleans. In 2005 she received the Wilma Rudolph Award. Rayna has also made appearances on HBO Real Sports with Bryant Gumbel, CBS Sports, the CBS Early Show and local news stations.
Rayna recently graduated from Virginia Tech with a degree in Consumer Studies and plans a career in motivational speaking about priorities in life, determination, perseverance and never giving up. She hopes that one day she can spread the smile that she wears everyday with others.

"Everyday I sit around and listen to other people complain about small things like: writing a paper, their boss yelling at them, or parking spaces. The only thing I can do is listen because I am simply thinking about how I am going to improvise to put these studded earrings in my ears or how I can find a away to get my gas cap off to pump my gas or maybe even how I am going to slip into my legs in the morning when I wake up.

After a long 97 days of being laid up in a hospital bed, I knew the day I awoke from a three week coma that my life had taken a turn for the worst and the best. I realized I was about to be given a second chance not only to live, but, at life. I then realized that the way I was living before (partying real late, drinking and not attending class) had to stop. I knew that I wanted better for myself and my family."

I spoke to Rayna today and was amazed at her optimism and love for life.

Rayna told me, "I am happier now than before my disability. It was really a blessing in disguise. I was an athlete before, but didn't have any drive. Now I do because I want to help others. Basketball helped me because whatever I do, I try to be the best, or at least give my best. I don't feel that I have a disability, it just takes me longer to do things. Usually when I hang out with my friends, I am the driver. I had it all and lost it all within 24 hours, but I'm happier now and the sky's the limit."

With a winning mindset like that, who can doubt that Rayna will become a great motivational speaker and whatever else she decides to be.

Don't miss my internet radio show this Sunday night at 8pm. The topic will be overcoming adversity and my special guest will be Rayna DuBose. http://www.blogtalkradio.com/Game-Set-Life

Thank you Rayna and thanks for reading.
https://www.edtseng.com/wp-content/uploads/2013/06/default2.jpg
300
300
admin
https://www.edtseng.com/wp-content/uploads/2013/06/TsengLogo211-2.png
admin
2009-06-30 20:38:00
2009-06-30 20:38:00
MESSAGE #704 READ THIS MESSAGE AND YOU WILL NEVER COMPLAIN AGAIN...