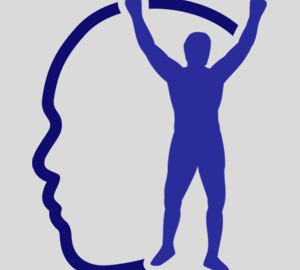 We all know that sports are about 80 percent mental, so doesn't that mean we should practice our mental game 80 percent of the time?
I met with meditation teacher, Jonathan Star yesterday and he explained his theory of "The Art of Being On" to me. It was very intriguing. An average tennis match lasts about 90 minutes and only approximately 18 of those minutes are actually playing. So Star developed a meditation to help you win "the game between points."
Nobody can do it all on their own. Use all the brains you have and all that you can borrow. (Woodrow Wilson) I have a feeling Mr. Star and I will be collaborating on several projects in the near future. We have already begun planning a joint seminar.
Jonathan sought me out from the Princeton Peak Performance Meetup Group I started (see sidebar). The secret to success is to have a growth mindset and strive for constant improvement, but remember you don't have to do it all on your own.
Ideas are the best currency – If you exchange dollar bills with someone, you both have one dollar bill. But if you exchange ideas, you both have TWO ideas.
Author's note: Day 3 of my 21-Day Challenge is in full-force with being on court and hitting lessons. I will be sure to break a sweat and even do some running with my students.
I'd love to hear your comments. Leave them below.
https://www.edtseng.com/wp-content/uploads/2013/06/default2.jpg
300
300
admin
https://www.edtseng.com/wp-content/uploads/2013/06/TsengLogo211-2.png
admin
2010-03-13 08:20:05
2010-03-13 08:20:05
MESSAGE #961 MEETING OF THE MINDS