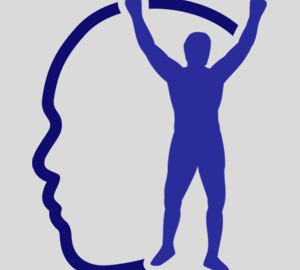 Today's message is especially dedicated to the great Glenn Toby.
As you know, yesterday I participated in The Book Bank Foundation's "Shelter From the Streets" in New York City. Here is my full report.
I began yesterday's event at 7:30am and didn't get back to the apartment until 1:00am. It was one of the most amazing things I have ever been a part of. It was powerful. It was energizing. It was motivating. It was touching. It was humbling. Other words I heard all day long were, "connectivity," "synergy," and "thank you."
The shelters we stopped at were Hempstead, Long Island, Family Rescue in Jamaica, Queens, Auburn Family Shelter in Brooklyn, The Concourse House (for women and children) in the Bronx, and New York Rescue Mission in Manhattan. After those locations, we went under the bridges and on the streets. We sang Christmas songs with the homeless, we handed out books, toys, clothing, blankets, phone cards to call relatives, and toiletries. We spoke to the homeless, shook their hands, gave them hugs…I even showed some children a magic trick in the Bronx. And you know what? Aside from their conditions, they are just like you and me. No, I'm wrong, THEY are stronger.
The man behind this operation is Glenn Toby. Mr. Toby was homeless as a child, spending 8 years on the streets of New York. He then became a hip-hop legend. He is now a celebrity agent, representing 50 cent, R Kelly, LL Cool J, NFL players, Asante Samuel, Josh Evans, and many more.
The thing that struck me about Glenn was that he spoke from the heart. With that, he is able to connect people from Harvard and Princeton to people sleeping on the streets in Manhattan.
Walking the streets with Mr. Toby and Free (former BET's 106 and Park host), along with countless volunteers was one of the most amazing things I have ever done. It was a reminder that it's not what you expect to GET, it's all about what you intend to GIVE.
Here are some quotes from the day…
"It was really good. I got presents, clothes and met nice people…I have been here 8 months. Today, I am happy. It is wonderful…Santa Claus came."
-Joe Joe Neal, 8 years old, Brooklyn

"This is a nice event. It is beautiful that you are giving to the community."
-Officer Chambers, NYPD

"Wonderful. Words cannot express. Thank you, I received a lot; not just gifts, words. You people have travelled far to come here. You care, I believe this is a good thing. I pray for The Book Bank Foundation. You changed our life."
-Abraham Barry, Queens, originally from West Africa, father of a 4 month old.

"This is one of the most inspiring events we have. It gives people hope and inspiration. There is so much positive energy here today."
-Manuela Schaudt, Executive Director, The Concourse House (for women and children), Bronx

"This event makes me so humble and grateful for what I have. We get so caught up in our own world when there are so many others in need."
-Kim Smith, volunteer, Brooklyn

"I got a warrior figure. This is real great. I got new clothes and toys. Today made me feel happy. I learned a new magic trick. Thank you."
-Elijah Colon, 9 years old, Bronx

"It felt good and happy. I got a sling shot toy and drank soda. Thank you, we are grateful for you."
-Sisters, Trinity and Alyce 7 years and 5 years old, Bronx

"I was homeless from age 15 to 20. I made it through high school; I graduated from City University. Today was very productive and positive. When I was homeless, it was like I was having an out of body experience. I knew I wouldn't be in that situation forever."
-Carolyn Best, formerly homeless, now volunteer and legal assistant in Minneola, NY

"This was very humbling. Much of the world lives paycheck to paycheck. It is inspiring just talking to these people. It was a great day and The Book Bank Foundation is definitely needed. Please give back. Help. Stay positive, have a dream. Create your life. Through change comes good things."
-Free, volunteer, rapper, singer, and former host of BET's 106 & Park

"Today's drive proves that the mechanism works. The mechanism is connectivity, passion, service and resources combined with equal hands. Different races and talent from all over is the ingredient to solve the problem. We've been doing it for 10 years now. There is too much wealth in this country for people to be sleeping on the streets. If we are not unified, the bodies will just be moved and if we don't respect them, we will soon see them in the mirror. This organization has no sponsors or government grants. We are excited to move forward with this project."
-Glenn Toby
"I don't care who you are, what your conditions are or what your past was like…you CAN become great, you CAN help others become great. We may be different colors on the outside, but we all look the same on the inside. I am grateful for being part of such an amazing event. I've never wanted to hug so many people in my life. THIS is what it's all about."
-Ed Tseng, volunteer

Below are some affirmations from life coach and volunteer, Patricia Omoqui that were handed out to the homeless.
"I am a being of great value."
"My worth is not dictated by my circumstances."
"I am full of potential."
"I choose hope. I choose peace. I choose joy."
"I have unique gifts and talents."
For more information on The Book Bank Foundation, go to http://www.thebbf.org/
Thanks for reading. Photos from the event coming soon…
https://www.edtseng.com/wp-content/uploads/2013/06/default2.jpg
300
300
admin
https://www.edtseng.com/wp-content/uploads/2013/06/TsengLogo211-2.png
admin
2007-12-21 14:19:00
2007-12-21 14:19:00
Message #143 "Shelter From the Streets"...Full Report