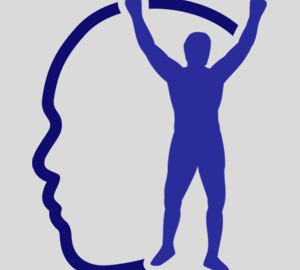 Today's message is especially dedicated to all the great young players competing in the Little League Baseball World Series in Williamsport, PA, USA.

32 games…1 winner.

9 countries.

1 objective…be the best Little League Baseball team in the world.

Here I am in Williamsport, PA, having a moment. I'm in my element…baseball at its purest and history.

Little League Baseball began in 1939 with 3 teams in Pennsylvania and their uniforms were bought with a $35 donation. Now, there are leagues in over 100 countries.

In this week of competition, Guam, British Columbia, Netherlands Antilles, Italy, Japan, Venezuela, Mexico, Saudi Arabia and eight teams from the United States are all here in this small Pennsylvania town.

Yesterday I watched two semi-final games – Mexico vs Venezuela and Florida vs Louisiana.

Jim Abbott, one of my heroes, threw out the first pitch for the first game. Abbott, born without a right hand, threw a no-hitter with the Yankees in 1993.

Something I noticed was that the teams that won were the teams that had the most energy. Even their fans had more energy. I could tell who was winning by their energy levels.

It's the Little League World Series – this is what it's all about. If you're not going to go all out here…where will you?

Now, I know what you're thinking…those poor kids are probably nervous!

Guess what? I'm nervous all the time, but the key to peak performance is acting how you want to act, regardless of how you feel.

During the game, I got a text message from the great Carmine Conti, who is a District Administrator for Little League Baseball in Jersey City, NJ. He said I was sitting next to Brielle Meno, a girl who plays on the Guam team. She is the first girl competing in the WS since 2004. Very exciting.

I spoke with a young man named CJ, who comes to Williamsport every year. He said that he has been coming to the LL WS for the past 13 years. I asked him how old he was and he said…13. It's a tradition – CJ's uncle has been attending for the past 45 years!

The level of baseball was high, which was exciting. But as I watched all the players from all the different countries, I was most excited because it's not about baseball, it's about life…

Teamwork
Sportsmanship (and sportsgirlship)
Honesty
Effort
Energy
Hard work

Baseball will only be a small part of their lives, but the lessons they learn will be with them forever.


Thanks for reading.
https://www.edtseng.com/wp-content/uploads/2013/06/default2.jpg
300
300
admin
https://www.edtseng.com/wp-content/uploads/2013/06/TsengLogo211-2.png
admin
2008-08-22 13:32:00
2008-08-22 13:32:00
MESSAGE #389 PEAK PERFORMANCE IN BASEBALL AND LIFE